It's that time of year, where the streets of San Jose are going to be filled with purple and little glitch logos everywhere. Of course, we are talking about TwitchCon! Webaround Gaming will be exhibiting at the show this year with our favorite booth mates, Lightstream! We have a lot going on, so we thought we would fill you in on all of our activities, things you can win, and of course how to see the Webaround in action!
This year, Webaround Gaming will be at Booth #1514 with Lightstream. The easiest way to find us is between the Charity Plaza and the Esports Stage. Of course, you can always just venture the show floor and you'll find us eventually!
We will have our Director of Marketing and Partnerships, Dan, there to discuss partnership opportunities with you as well! Our Director, Jessie, and our Sales Associates, Andy and Nick, will also be there to help you try the Webaround and order one if you like it that much (Spoiler: You probably will.)! Our fearless leader, Linda, inventor of the product will be there to talk and answer questions as well! We would love to see you so come hang out!
Try us out!
Heard of the Webaround, but never saw it in action? Don't believe the hype that you don't need to spend hundreds of dollars for a fantastic green screen? Well come by and try out the Webaround on the show floor! We will be demoing the unit and best of all, you can get a round of Fortnite in as any individuals can come up, play a round, and see how the unit works! You can also ask us any questions you have! We are happy to help!
Swag + Webaround + You = <3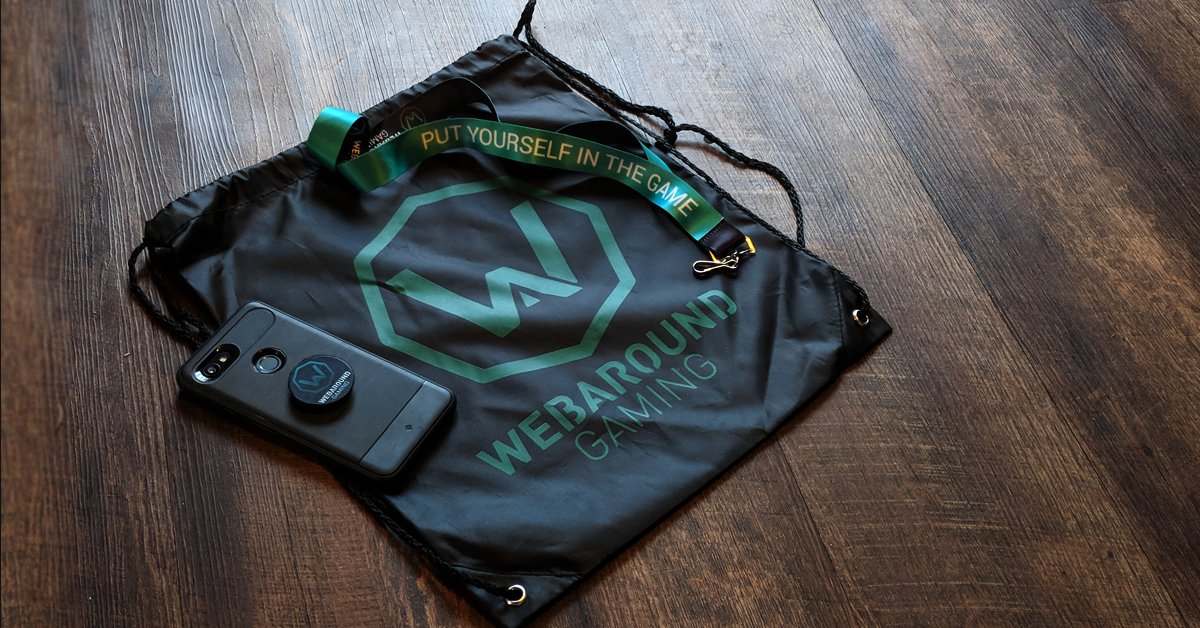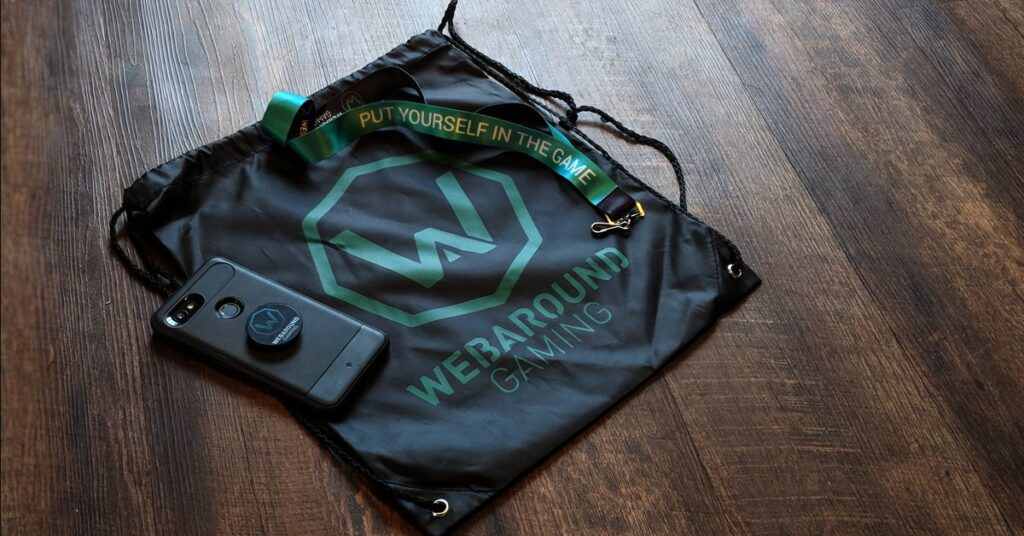 What a time to be alive. We will be giving away lanyards, bags, and popsockets to the first 15 individuals who come and purchase a Webaround on the show floor! We will also be taking orders for ship-to-home in case you don't want to walk around with one of them. But we must tell you that you would be upping your amazingness just slightly if you rocked the Webaround on the show floor. Just saying!
GIVEAWAYS, GIVEAWAYS, and uhh more GIVEAWAYS!

Webaround Gaming is doing A LOT of giveaways this year with some fantastic companies. Each day of the show, you can visit our booth (#1514) and get a raffle ticket that will enter you into chances to win products from us (obviously), Lightstream, Steelseries, Madrinas, EVGA, and Logitech! At 4PM each day, come back to the booth and we will give away a ton of amazing products to some lucky individuals!
As well, on Sunday, Webaround Gaming will be doing a special giveaway of the show chairs, provided by TechniSport, a Webaround, and some swag items. All you need to do is come to the booth, take a photo, post it on Twitter using our hashtag and handle, and you are entered! It is going to be awesome!
Meet some Partners!

Ever wanted to talk to some of the coolest people ever about gaming, Twitch, and streaming? Well we got you covered! Our partners, BeardedGuysGaming and Ashnichrist will be gracing our booth with their presence on Friday and Saturday for a Meet and Greet session with you guys! Make sure to come early so they can meet as many of you as possible!
BeardedGuysGaming // Friday: 2:00 – 2:45PM
Ashnichrist // Saturday: 2:00 – 2:30PM