I think we are still glowing purple from TwitchCon 2017!  
It was Team Webaround's first visit to TwitchCon and we were honored to exhibit our Webaround greenscreen with the awesome guys at LightStream.
Here's a recap!
DAY ZERO
Thursday was a travel day and set up day for us.  Team Webaround arrived in LAX with all of our gear, including 284 green Big Shot Webarounds.  We set our side of the our shared booth with LightStream, keyed our chroma for our Overwatch realtime display, and left the Long Beach Convention Center to get some much deserved pizza and sleep.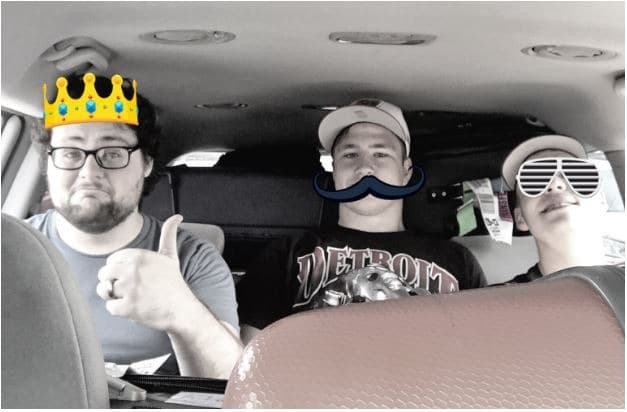 DAY ONE
On Friday we headed to the Convention Center with our schnazzy badges and we were excited and so nervous… we had no idea what to expect!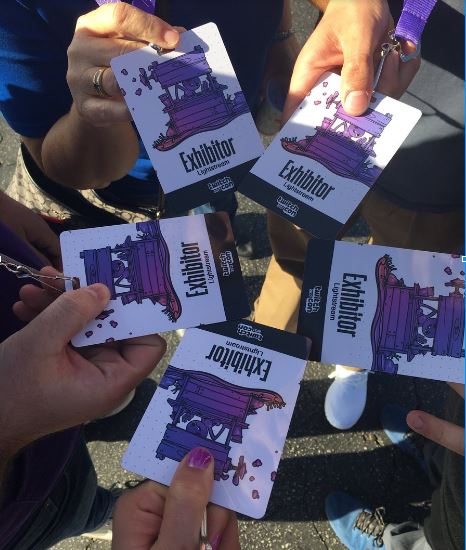 The Center was glowing purple inside and out when we arrived and was starting to buzz with the excitement of Day One.  We got to our booth, double checked our Overwatch setup and then everything went dark. It was then that we learned that TwitchCon 2017 was going to be a dark show (no overhead lighting).  We panicked, how were we going to show everyone the seamlessness and simplicity of the Webaround green screen chroma without lights? Turns out, we didn't need lights. We learned that the Webaround material is just reflective enough to harness the light from the computer monitor without distorting the image captured by the camera. After recovering from our mild panic, we put on our new MetaThreads jerseys and met the flood of Twitch fans that filled the Center. The positive reactions about the Webaround throughout the day was overwhelming!  We finished the night with sore feet and huge smiles at Bubba Gump Shrimp.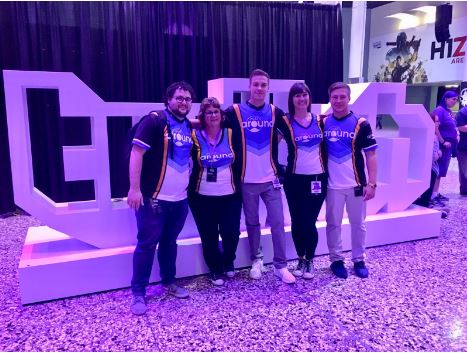 DAY TWO
We sold so many units on Day One that we needed to bring the rest of our Webaround stock with us on Day Two!  Our Lyft driver enjoyed hearing about TwitchCon and the Webaround and suggested that we get a real LA treat for breakfast: Roscoe's Chicken and Waffles.  After fueling up properly we started Day Two without nervousness– only excitement! A bunch of people were recognizing the Webaround logo on our MetaThreads shirts and were stopping to ask us questions.  The day FLEW by so quickly. We met so many new Webaround'ers and had so many people stop by the booth to see the Webaround in action.
DAY THREE
Rise and grind on day three!  We didn't take stats but Day Three seriously felt like the craziest day.  We had other exhibitors coming to our booth before the Convention actually started to try the Webaround!  Once the doors opened the craziness didn't stop. We learned that the Webaround fits on literally every chair and said goodbye to our new friends!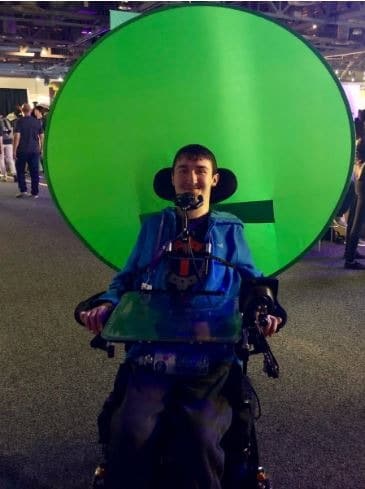 We met so many wonderful people at TwitchCon 2017 and we cannot wait to see them all again.
I've got your back(ground),
Jessie