For many, YouTube is the site for meme videos and Vine-Stars-Gone-Vlogger videos galore. However, YouTube has been silently working behind the scenes to pivot itself as not only the premier spot for video hosting, but as a direct competitor to Twitch. In fact, just in Q1 of 2020, YouTube is second to Twitch in hours watched, surpassing the likes of Facebook Gaming and Mixer.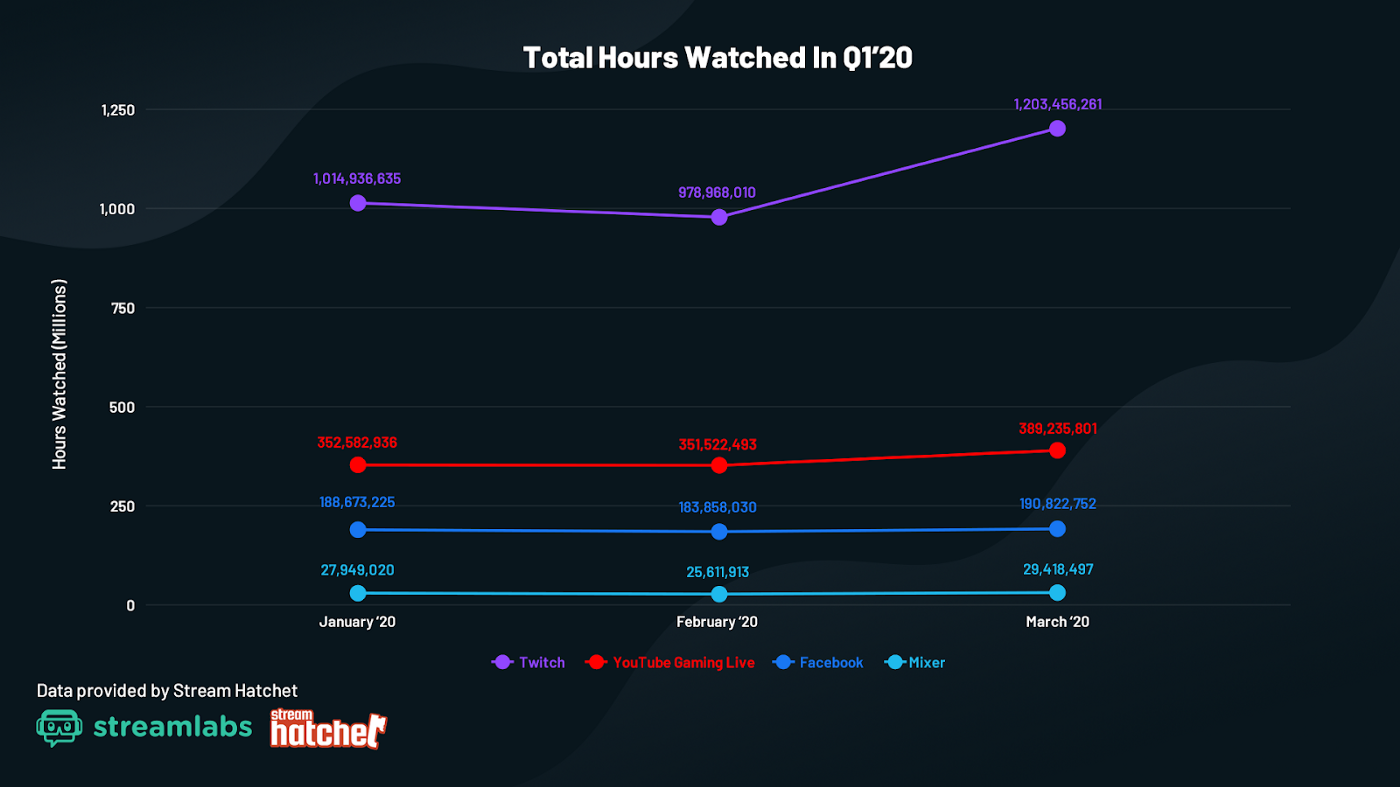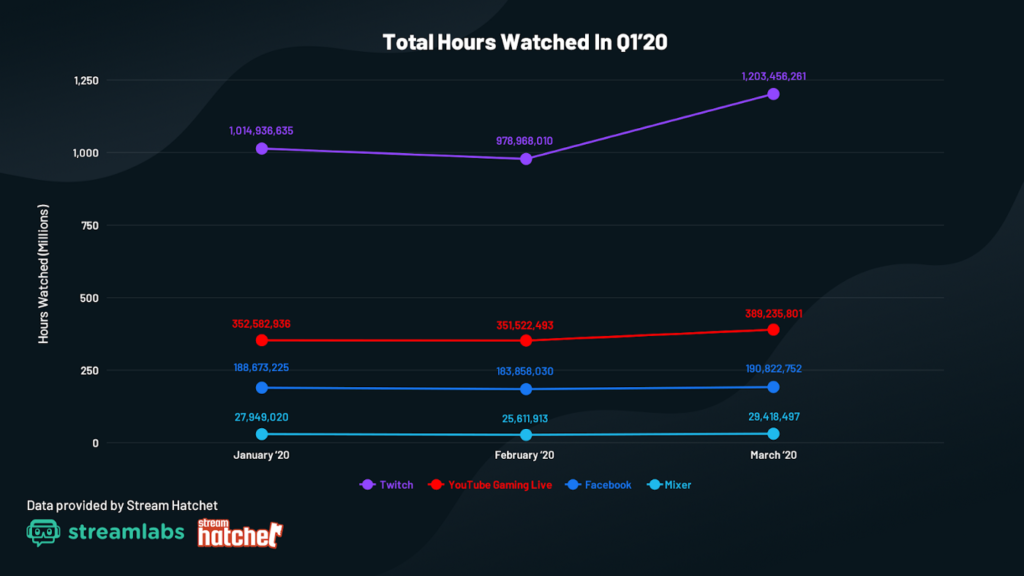 Many will argue that Twitch is still the go-to for live stream content and they'd be right as far as numbers go for potential audience. However, if you are a creator who focuses the majority of their time on video content and are looking to add live stream components to your offering, YouTube might be the way to go. They have streamlined your ability to be discovered and added new and innovative ways to push your video and live content right from your channel page. Today, we want to go over the benefits of streaming on YouTube and show you how to get started. Let's jump into it!
Benefits of Streaming on YouTube
Providing live content for your viewers to consume is a great way to connect with your audience. Live streaming also provides a sense of community and friendship that on-demand video content doesn't provide. For creators who's main focus is around video content, integrating live streams into your content schedule can also bolster your watch time and overall subscribers as well. Take it from YouTube. They found these interesting stats from creators who use live stream content alongside their on-demand video (VOD):
YouTube channels that live stream on a weekly basis have seen up to a 40% increase in subscribers and 70% increase in watch time.
Average watch time for a live stream is three times more than the average watch time for VOD
Live streams have shown increases in interaction with and from viewers because of the real-time engagement you can provide.
Another major point that streaming on YouTube helps alleviate is the separation of audiences among platforms. As you may have already known, either through your own struggles or just in general, community building is difficult. It takes a lot of time, effort, and persistence to have someone follow you or join your Discord. Unless you are a popular creator, who's influence can help shift individuals from platform to platform, you may find it difficult to bring viewers from Twitch to your YouTube and vise versa.
By streaming on YouTube, all of your content is in one hub for individuals to consume. If an individual enjoys the livestream, they can subscribe to the channel and be notified of when you go live again. But it doesn't end there! By subscribing to your channel, they also get notifications of when your video content gets uploaded. Now an individual can binge on your archive of video content while they wait for your next live broadcast.
Finally, unlike Twitch, YouTube allows you to schedule streams. The best part of this is that your community will be able to see the scheduled stream, save the link, and get notified when it goes live even before the actual event. This is really nice if you plan to have a couple streams per month and want your audience to know ahead of time what dates and times they are for planning.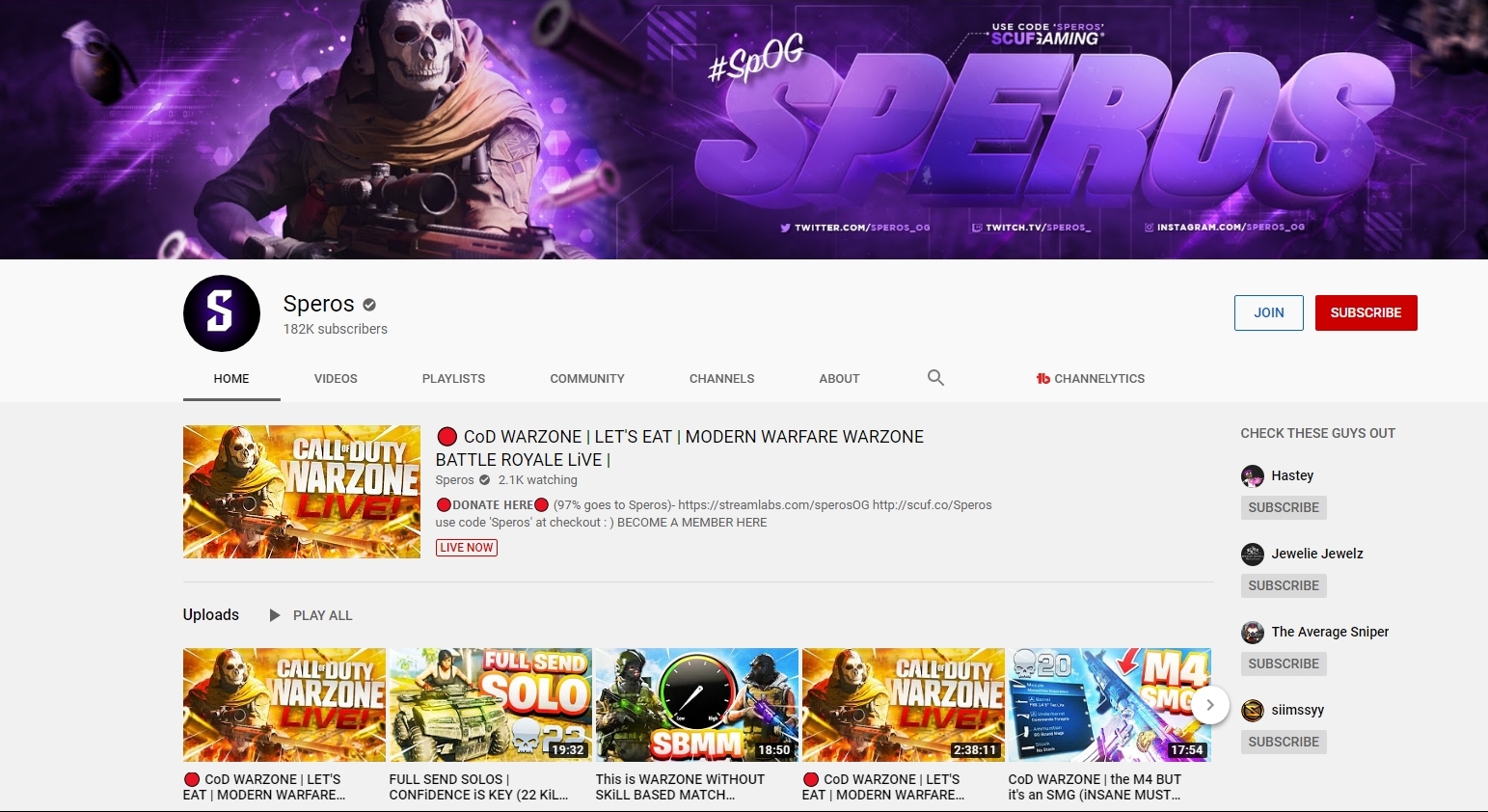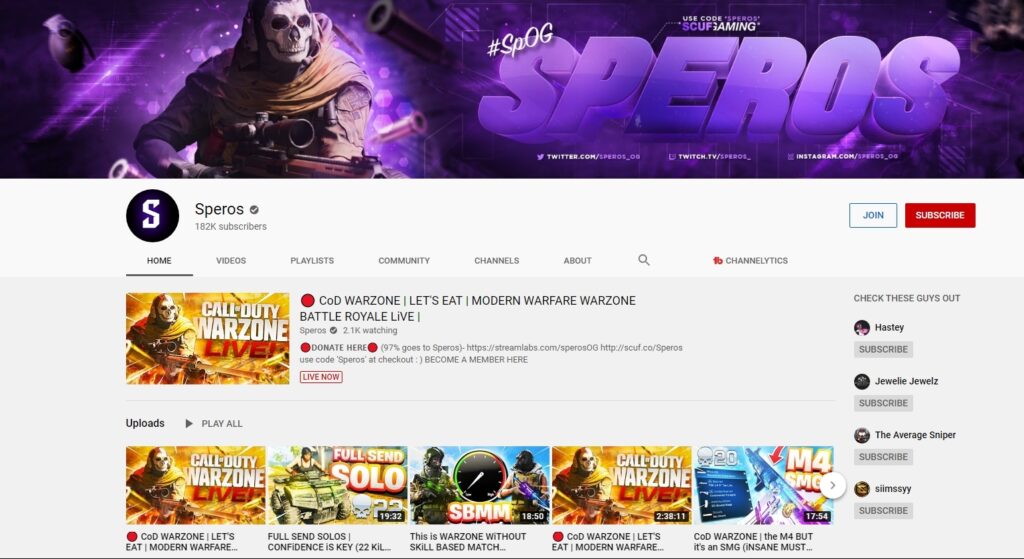 Enabling the live stream feature on YouTube
Unlike Twitch, where just creating an account will allow you to start streaming, YouTube does have some requirements to "enable" the live stream feature for your channel.
You must have no live stream restrictions (i.e. Channel strikes, copyright takedowns, etc.)
You must verify your channel through Google's verification system

Typically it is linking your phone number and putting in the special code that is sent to you.
Once you have confirmed that there are no restrictions and you are verified on YouTube, you can enable the settings by visiting the Features section located here. When you are there, enable live streaming and you are all set!


Types of Streams on YouTube
YouTube live streaming isn't just for gaming. You can do a lot of cool things with this feature outside of gaming and still provide great value to your audience. On YouTube there are three types of streams: mobile, webcam, and encoder. Let's break down each so you know what is best for you and your community!
Mobile
Mobile streams are done right from your phone. As long as you have a good enough internet connection and phone, you can live stream from wherever you want! You need 1,000 subscribers to enable this feature and you can't use overlays or alerts with this type of stream.

Webcam
If you want just a one-on-one with your community, you can use just the webcam and stream from your desktop or laptop. You won't be able to use any overlays or alerts, but you can talk and interact with the community quickly from your webcam device.

Encoder
This is the type of live stream many individuals will use. This allows you to stream gameplay, overlays, and have microphones and different cameras available. If you are planning to live stream your gameplay, this is what you want to choose.
How to Stream on YouTube
You've made sure live streaming is all enabled and you are ready to go live. What now? Just like we detailed in our how to stream on Twitch article, you now have to decide what equipment you will need (webcams, computer, capture card, etc.) and what software you want to use. When you figure that out, it's as easy as plugging in the stream information into your software, importing the overlays and scenes that you want and going live from there.
To get your stream information, like your stream key:
Click on Create at the top right of the YouTube homepage
Select Go live
On the left sidebar, select Stream
Input the information you'd like for the stream
Click Create at the bottom
The dashboard will now show and you can access the stream key and information for the software on this screen.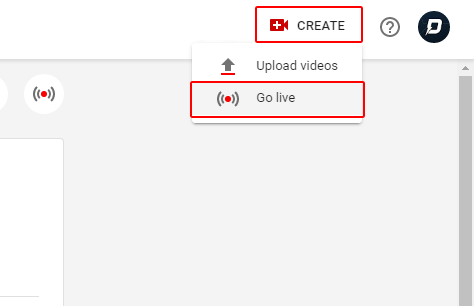 Whether you are a new streamer to the scene or a seasoned YouTube veteran, looking at YouTube as your space for live streams is a great idea. Recently, YouTube announced that many new features and a larger attention to live streaming as a whole is coming to the platform, so getting in now, while many creators are choosing Twitch could lead to some great returns down the road.
If you have other tips and tricks for individuals looking to stream on YouTube, make sure to drop them in the comments below! As always, keep creating and GLHF!