The world of content creation is constantly expanding. On Twitch alone, they've seen a 11.9% increase in streams year-over-year. While great for the stability of the industry, this increase in content creators makes it even more difficult to get eyes on your content with so many people to choose from. In fact, it's one of the main complaints from creators that they just can't get visibility on their streams, even if they are making great content.
So how do you increase your chances of someone running into a stream and possibly following you? Well, you'll want to look into multistreaming your streams.
What is Multistreaming?
Multistreaming allows you to use streaming software like OBS Studio to livestream to multiple stream platforms at once. So you could go live on Twitch, Facebook, TikTok, and YouTube at the same time.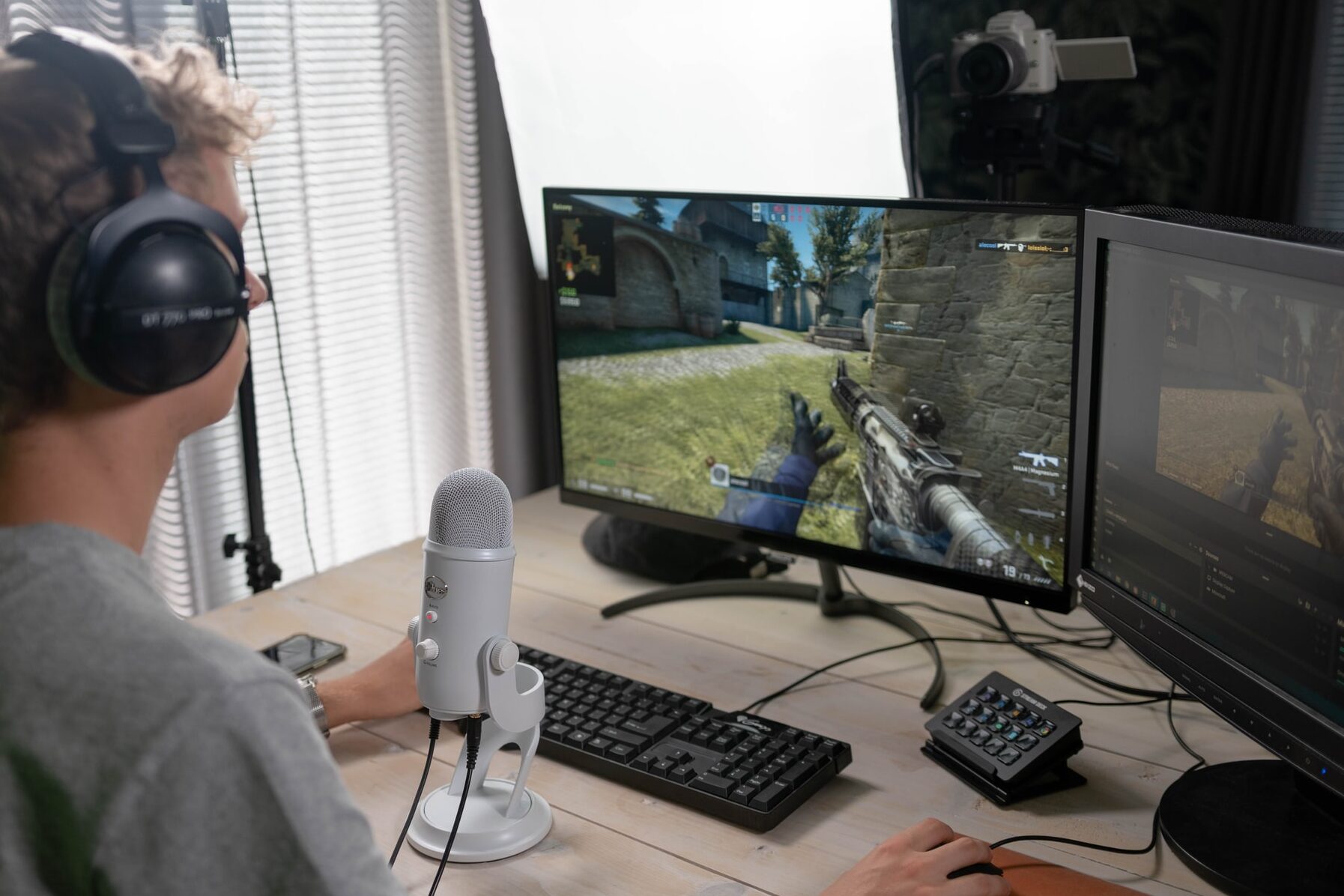 Multistreaming is very tasking by itself, requiring a lot of CPU power to run smoothly. As you add more streaming platforms, the resource needs become even larger. That's why most individuals use multistreaming services like Restream.io or Zeacon to handle the load it takes on a typical PC. These services will run the streams through their RTMP servers, taking all of the heavy lifting off of your PC.
Benefits of Multistreaming
Streaming to multiple platforms has many advantages, but the biggest is that you now have more eyes on your content, thus more discoverability. Growing in saturated spaces like Twitch and YouTube pose huge hurtles, but multistreaming can help you subvert that issue altogether. By multistreaming, you get higher discoverability of your content and if done correctly, you can then direct individuals from one platform to another very quickly.
In that same vein, its smart to diversify yourself across different platforms if possible.
There's a popular saying: "Don't put all your eggs into one basket". This resonates heavily with content creation because at the end of the day, you don't own the website you are streaming to. What happens if Twitch decides to shut down one day? If you don't think that's possible, look at what happened with Mixer. What happens if they ban you indefinitely? You want to be protected against events out of your control.
By multistreaming, you are not only providing more eyes on your content, but you are protecting yourself. If anything happens to your main platform, you've already been streaming, building, and redirecting traffic to other platforms, so you won't be totally drowning.
Drawbacks of Multistreaming
Unfortunately, multistreaming does have some drawbacks that need to be considered. For one, many services like Twitch don't allow Partners to stream anywhere other than Twitch. There is usually an exclusivity clause in the partner contract that limits livestreaming to only Twitch. So if your goal is to get partnered on Twitch, this might not be the solution for you.
Note that Twitch Affiliates are typically allowed to multistream, so you can monetize your content as an Affiliate. We recommend looking at your specific contract to ensure you are ok to multistream, before doing it.
As we mentioned above, multistreaming is very tasking on your computer system, especially single PC setups that handle gaming and streaming at the same time. If you aren't willing to abide by the free version restrictions of these multistreaming services or pay a monthly fee, you'll find your system might not be able to handle multistreaming at all.
Finally, we discussed earlier how you can let chat control your streams and scenes with commands to increase engagement. Setting up these commands to run on every platform you stream to can be difficult or impossible.
For instance, you don't want someone on Twitch to run a command that changes a scene, while someone on YouTube does the same thing. As there is no built in time buffer between each platform, your scenes could be switching constantly, which could make your streams come off as chaotic and unorganized. This, in turn, could turn away potential viewers altogether.
---
For streamers looking to diversify and build audiences on multiple platforms, multistreaming might be the perfect tool for the job. Not only are you getting extra exposure to the content you are creating, but you are also protecting yourself by building audiences in multiple locations. However, multistreaming has drawbacks like PC resources and some contracts with live streaming platforms do have exclusivity clauses that could keep you from multistreaming to other streaming sites.
What do you think of multistreaming? Is it something you are going to pursue or are you going to stay on one platform? Let us know your thoughts in the comments down below!
And as always, keep on creating and GLHF!