The Covid-19 pandemic has transformed the future of how we work. The past year and a half has created challenges and opportunities for both companies and employees to innovate a whole new workspace. While many people could work remotely or go back to the office fully; why are we witnessing employees wanting to work on a hybrid schedule and companies on board?
Studies have shown employee's high desire to be a part of a hybrid work environment. They have enjoyed the freedoms of working at home during the pandemic and although personal office experience is very important to team health the workforce has adjusted with no desire of going back. Companies are adapting during this time to a hybrid work model to not only tend to the needs of the modern day employee but to also seize the opportunity of an efficient new approach to business.
Remote and Hybrid Work?
Remote work is when the employees of a company work full time out of the office. It has been around for many years but was only offered in a small segment of company jobs. Our recent transition from office only to fully remote has swung open the doors to a much larger range of careers that can be done remotely. Here are some career choices in remote work that we have known about and are recently developing.
Telemedicine
Virtual Assistant
Executive
Marketer
Hybrid work is defined as a blend of office and remote work days. I like to call it the "best of both worlds". This is an evolving trend and becoming much more widely accepted by major companies. We now see that many people are enjoying this model and are advocating for it to stay. People looking for jobs are looking for hybrid careers and for this reason we have careers which were originally remote or in person switching to a hybrid approach.
Sales Representative
General Contractor
Engineer
Banking
Accounting
Is the Hybrid Work Model the future of work?
In the hope of going back to the office or back to normal we may have found our sweet spot. The hybrid work model maintains the balance of what the employees desire and the needs of the company to be successful. It acknowledges that where you work is not a "one size fits all" type of shoe. Google is one of the leading companies to put this work model into action. Google has presented their hybrid work model as the following:
60% of employees will be hybrid; working 3 days a week in the office and 2 days a week from anywhere they desire
20% fully remote
20 % full time in office
Source: Forbes
They're even developing off site offices for people to work from and the ability to work 4 weeks from anywhere if you are fully remote based. Other companies like Microsoft, Ford Motor Company, and Citigroup Inc are following suit. If you are in a position where your company is not taking action on a hybrid work model and you would like to continue, visit out blog on "How to Successfully Propose your Hybrid Work Schedule"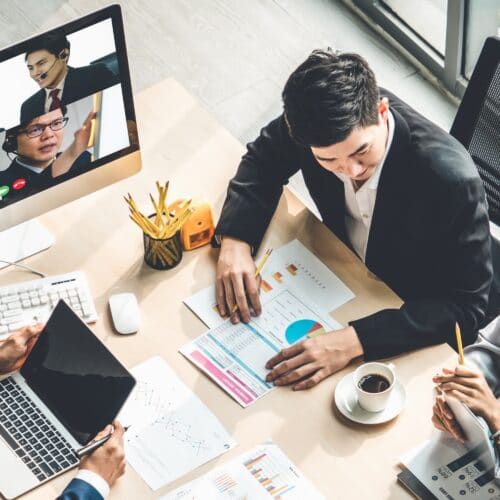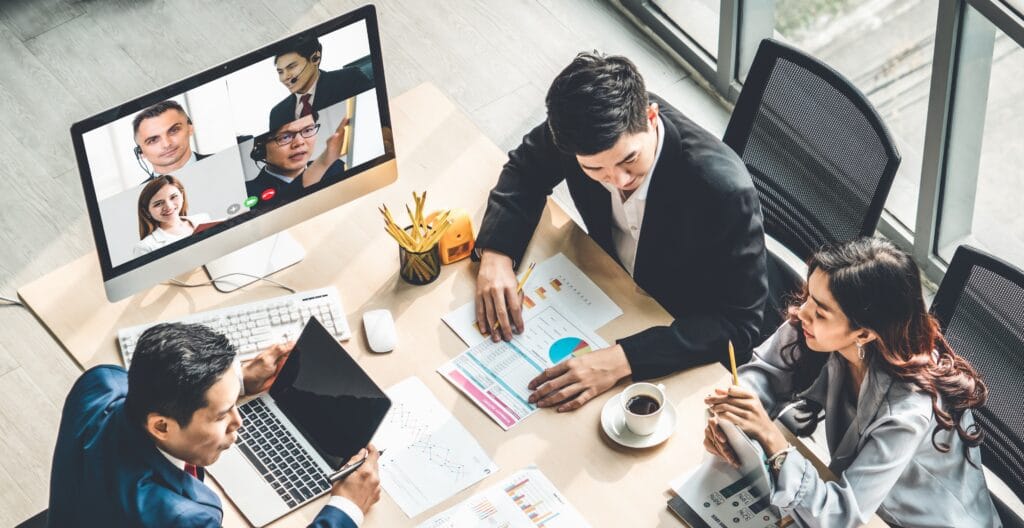 What are the benefits of Hybrid Work?
Flexibility
The benefit that jumps out to me for hybrid working is flexibility. Employees can alter their work environment depending upon each week's meetings and projects. A hybrid work environment allows the employee a flexible work family balance. For instance, a worker's child may be having a school program, the parent can now attend school functions seamlessly. Another example that comes to mind is doctor's appointments, you no longer must take a full day off. The structured 9-5 in the office can now be varied throughout the day. Happy worker, happy family!
Productivity
Sometimes change can be positive and in this case, I think it will result in more productivity. If you stay motivated and avoid distractions throughout the day your progress should not decline. Although, doing the same thing over and over can lead to stagnancy and laziness, having that blend between working in the office and from anywhere can allow more creativity to flow. Productivity can be enhanced by experiencing freedom and independence so letting an employee work from anywhere for a couple of days does wonders for stamina and individual ownership.
Financial Savings
Companies implementing the hybrid work model have seen reduced overhead costs to operate from their real estate expenses all the way down to their electrical bill. Other ways companies are saving on costs are reduction of absenteeism, less turn over, fewer operational supplies and the business's ability to sustain productivity through tough times. Meanwhile, employees have no shortage of benefits experiencing this hybrid lifestyle with cost cuts in their gas all the way to possible day care expenses. Employees have also saved by food/lunch costs, professional clothing, wear and tear on their car, and even parking.. Possibly in the future companies will compensate employees for the use of their home office space!
Reduced Stress
Ahhh… the stress level. There are many ways a hybrid work schedule can provide an employee relief from daily office stresses. Reducing the commute back and forth 2-3 days allows the employee to have spare time to accomplish daily tasks at home. It can also allow you to sleep in longer, getting adequate sleep is very important to reduce stress and stay healthy. Therefore, there is less rushing, more sleep, and personal tasks accomplished. Now, the most important of all is that the weekend is theirs because they have had time to take care of home life and business life, thanks to hybrid work!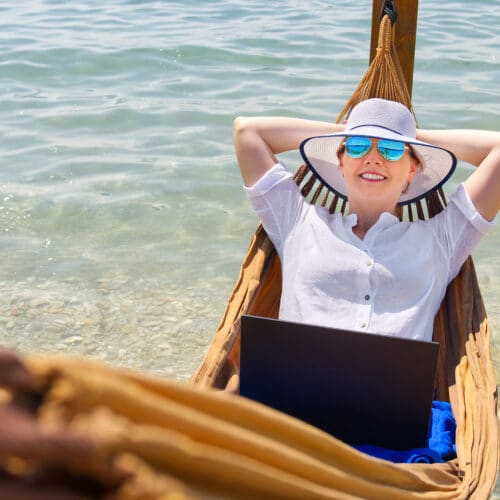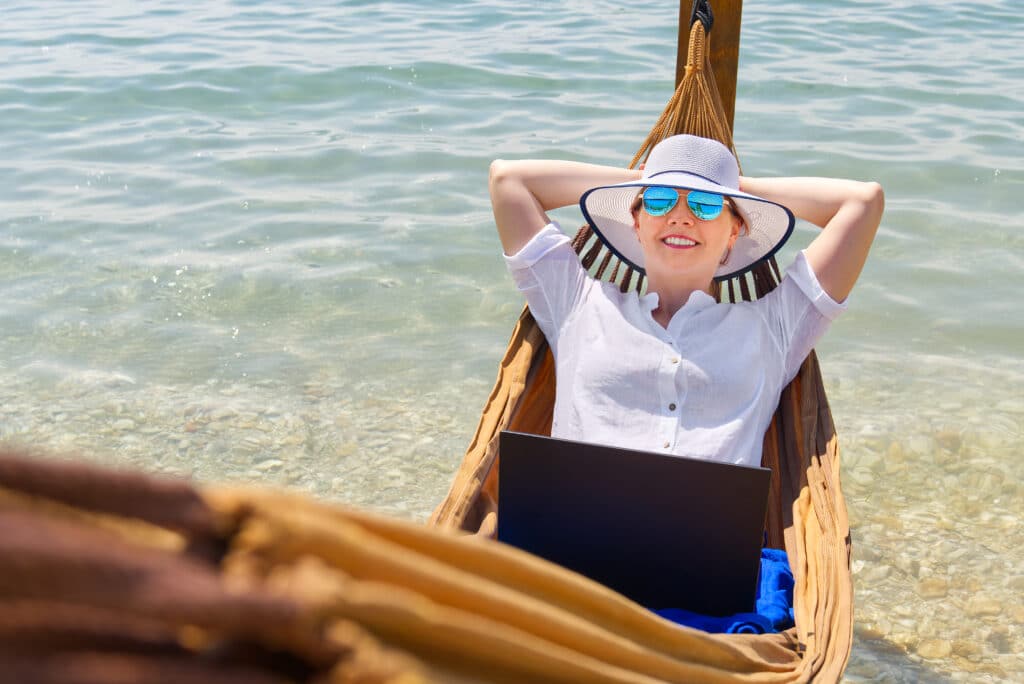 How Can a Company or an Employee Optimize their Hybrid Work Space?
Since transitioning to a hybrid model, the work world has faced challenges to not lose key attributes of their business. Therefore, it is very important to keep the standard of their company while on a remote meeting. Like, looking professional and proficient on the video call while omitting any distractions that can happen from working at home. Our recommendations are simple and affordable that will allow you to look professional in your at home setup. As a company that holds value in being able to work from anywhere at any time, we highly advocate for a proper setup. For more details on tools and accessories that can enhance your team virtual meetings, visit our blog on "Our favorite home office accessories".
I believe the new hybrid work model is changing the work world as we know it. Due to the Covid-19 pandemic positive outcomes for working Americans have come to the surface. It has brought the importance of work life balance to the forefront and the many benefits as I have noted; flexibility, productivity, financial savings, and reduced stress. The many changes will be beneficial to companies, employees, and families. The 9-5, as we knew it, will no longer exist.
Who wouldn't get on board with hybrid work?