Last year, COVID-19 forced many businesses to close down during the quarantine. A lot of companies were not prepared for the stay-at-home order, leading to a massive drop in productivity and in some cases, the business closing for good. To ensure that downtime like that never happens again, many businesses have began to move toward a hybrid working environment.
Hybrid work is a business workplace model that allows team members to do both office and remote working. Some individuals will return to the office, while others are fully remote. It can also include sections of employees trading off who goes into the office and who is remote, to limit exposure of COVID-19.
With the possibility of another government-mandated quarantine coming with the recent surge in the Delta and Lambda COVID-19 variants, many businesses are permanently adding hybrid work as their go-to workplace model now, and even after the pandemic. Here's why:
Employee Safety
One of the largest concerns among employees that work in a business with a brick-and-mortar building is their safety. A study by Envoy found that 73% of people are fearful to return to the workplace. Of the main concerns, three stand out:
Not knowing if someone sick comes into the workplace
Too many people in the workplace at once
Employers not taking their safety seriously by enforcing mask usage
In that same study, 75% of respondents said they would consider leaving their job if employers didn't meet their needs. This is why hybrid working environments are rapidly becoming the go-to for most business.
For one, companies are able to more easily provide solutions to employees, making them feel like they are heard and being protected. If an individual is concerned about their health or those that they are around or live with, they can request to go fully remote with a hybrid work model. On the same note, individuals who prefer working in the office can also have that option.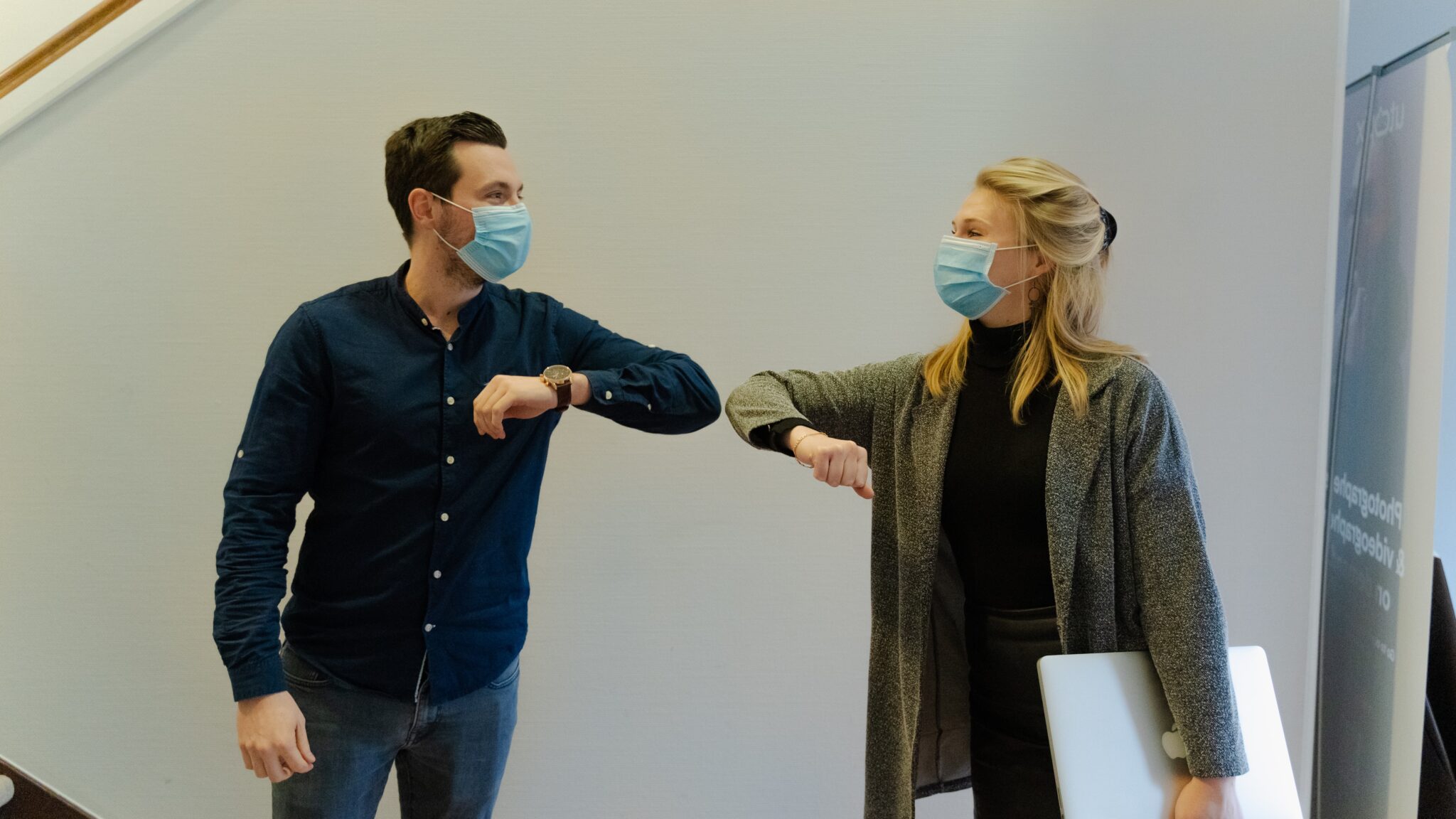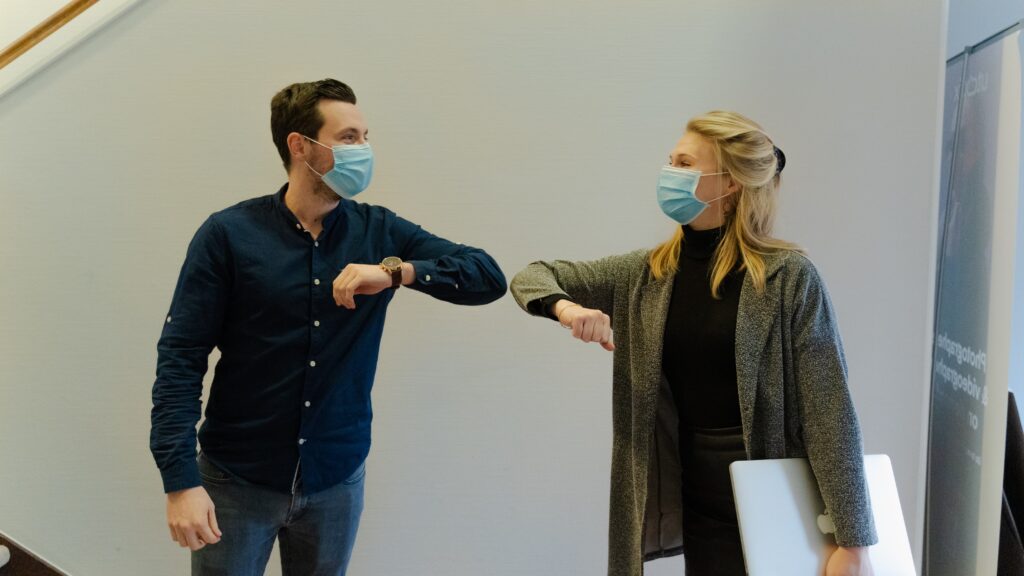 Hybrid work environments also limit the amount of people working in the building. This one is pretty clear, but the more people who prefer remote work, the less that are coming into the building.
Businesses using this method can also segment their team members to better stave off the possibility of large scale outbreak. If a team member in Group A contracts COVID-19 and doesn't have interaction with other groups, businesses can more easily identify patient 0 in the group and quickly quarantine that group from the building.
Like everyone else, employees want to be heard. If team members feel that their concerns are not being validated, they will leave. This does the exact opposite of what businesses want, which is ensuring collaboration and production continue unabated . Implementing a hybrid work environment provides a clear indicator that the business respects the employee's concerns and are taking steps to mitigate the risk.
Increase in Productivity
One of the main concerns of hybrid and remote working environments is that C-suite executives think that employee productivity will decrease if allowed to work from home. However, a study by McKinsey contradicts this exact notion. During the pandemic, most organizations who implemented some form of remote work found that team and individual productivity actually rose by 51%.
The productivity increase that businesses see with a hybrid or fully remote work environment has many benefits outside of just getting more work done. Team members are now able to much more easily engage in "microtransactions" between colleagues (i.e. sharing ideas, collaborate on ideas, and discuss direction with supervisors in a more controlled space.
These microtransactions have increased since and continue to climb. Hybrid work environments will allow for further collaborations like this, which also assists further in the employee feeling like they are heard, a concern mentioned above.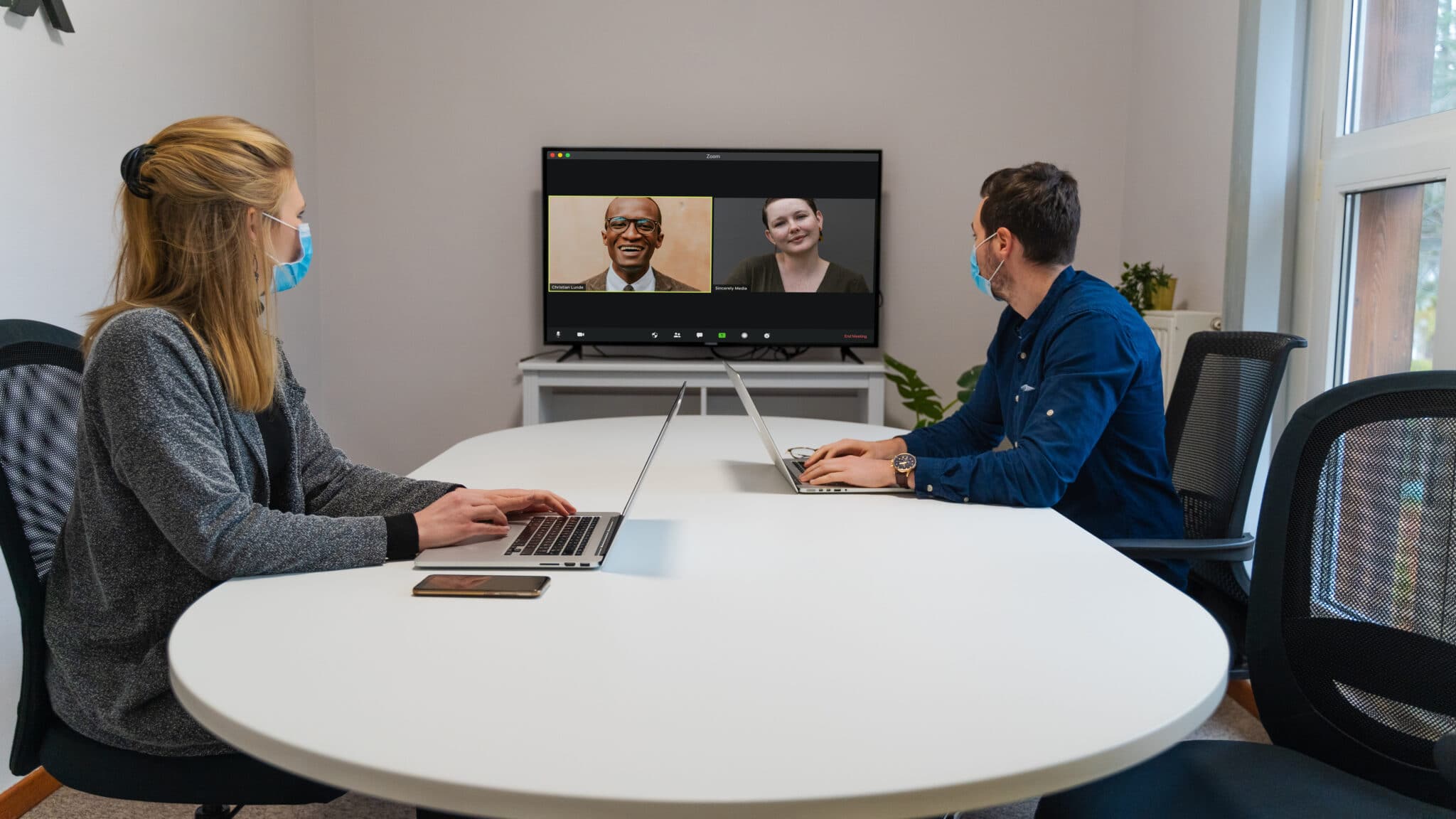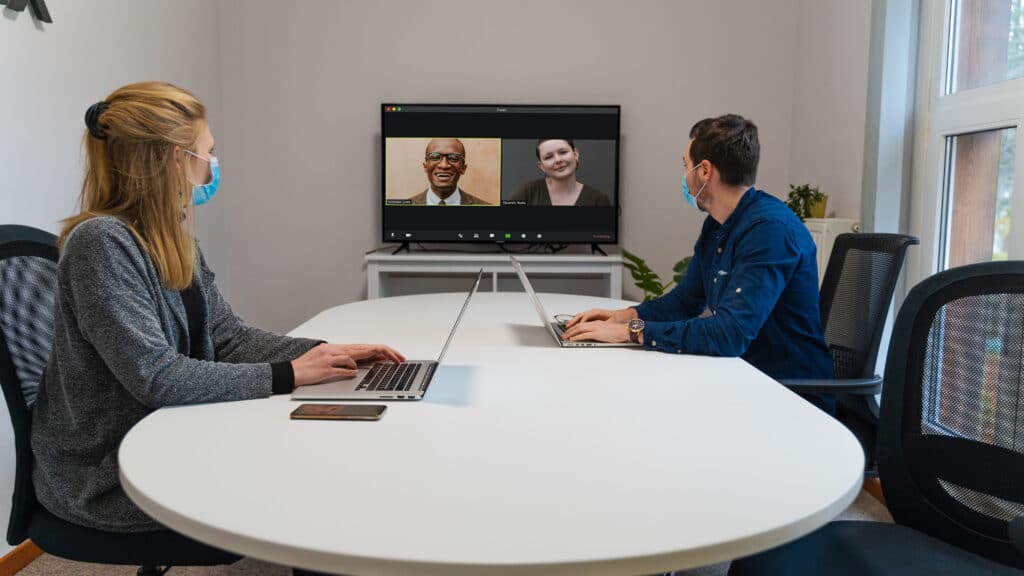 An added benefit to the increase in employee productivity is the improvement of customer satisfaction. Team members that are more energized and productive are better able to assist customers effectively and thoroughly, leaving the customer satisfied and more willing to return in the future. This has a multitude of benefits including repeat customers, larger orders, and a stronger brand perception compared to the competition.
Talent Procurement
One of the overlooked benefits of the hybrid work model is that it breaks down the barriers of business location and opens up talent procurement to individuals around the world. A study by Microsoft found that remote job postings on LinkedIn increased more than five times during the pandemic.
And individuals are keen to take advantage of this. With the ability to expand their career without having to upend their entire life, qualified individuals are more willing to apply for remote positions at companies they would have normally avoided due to where they were located.
In the same Microsoft study, 46% of surveyed remote workers plan to move because they can now work remotely. Flexibility is key and a hybrid work environment provides that to all individuals.
Businesses are now able to have the best and most qualified workers, without the hassle of having them relocate just to be in the office. This not only will lead to an improved work environment, but it also provides flexibility to those employees who aren't located in the same area as the business.
---
As the business world continues to evolve with COVID-19 and its variants, a possible second quarantine, and a shift in employee wants and needs, it's clear that the hybrid work model is here to stay. The benefits of allowing individuals to return to the office or stay fully remote outweigh the supposed risks attributed to a hybrid work environment.
Businesses are able to address employee safety head on, by providing those that want to stay remote due to family circumstances or fear for health an option. They are also able to provide those that do want a return to the office a space to still collaborate and interact with their fellow employees.
The hybrid work model also has shown a large increase in overall employee productivity, both on the team and individual level. This leads to more getting done and a happier customer base in the process.
Finally, businesses are now able to recruit the best talent for their team from around the world. Hybrid work environments knock down the walls of requiring employees to be at a specific location, which gives qualified individuals flexibility in working remotely for a business they normally wouldn't consider. The business and the employee both benefit from the hybrid work model in their own specific way.
Is your company moving to a hybrid work model? Not sure where to start? Learn everything about hybrid and remote work here!