What are digital nomads? Digital nomads are people who use telecommunication technologies to earn a living and conduct their life in a nomadic fashion. Digital nomads stay connected to work and the world as a whole through the internet, freeing them from the bounds of a physical home base.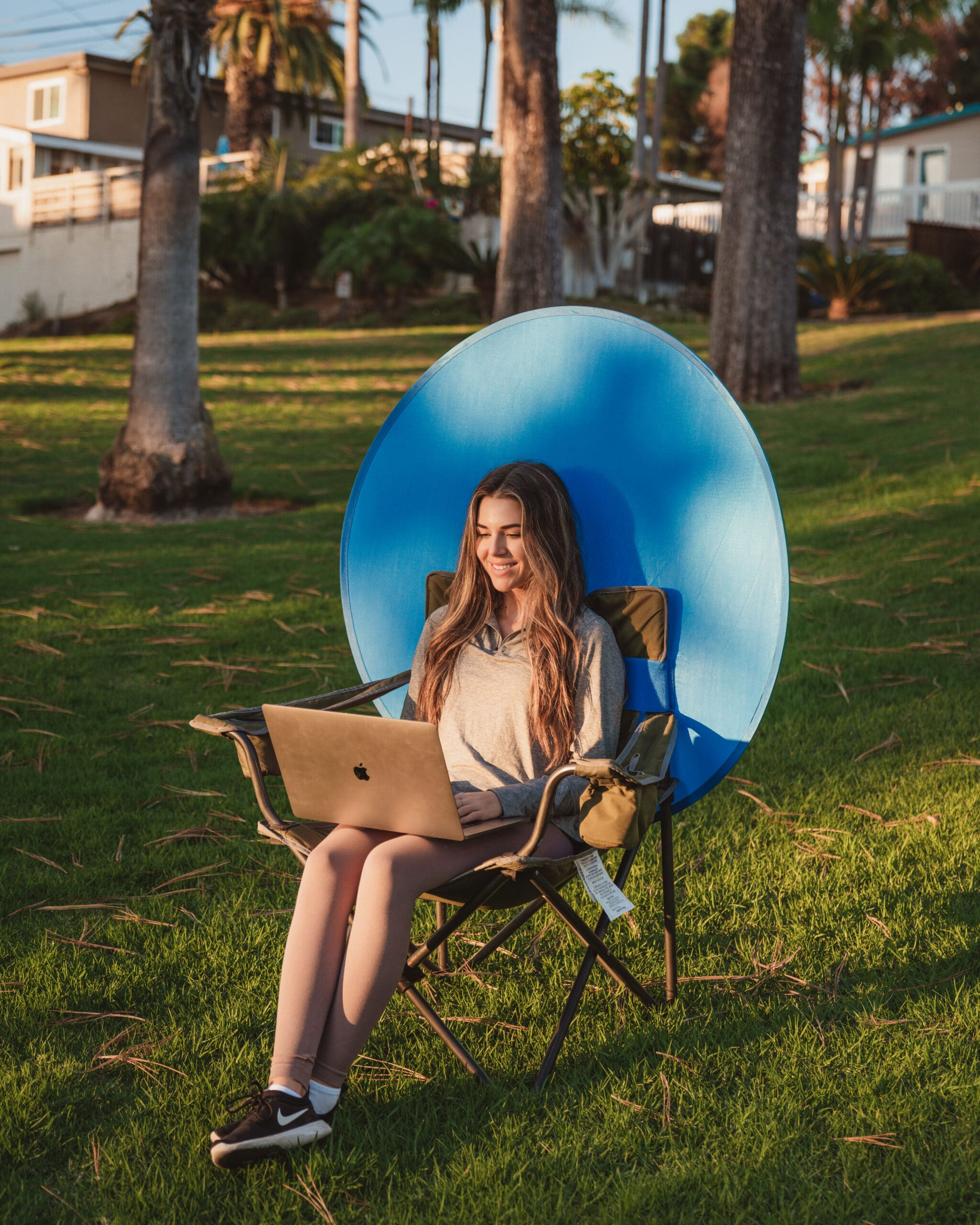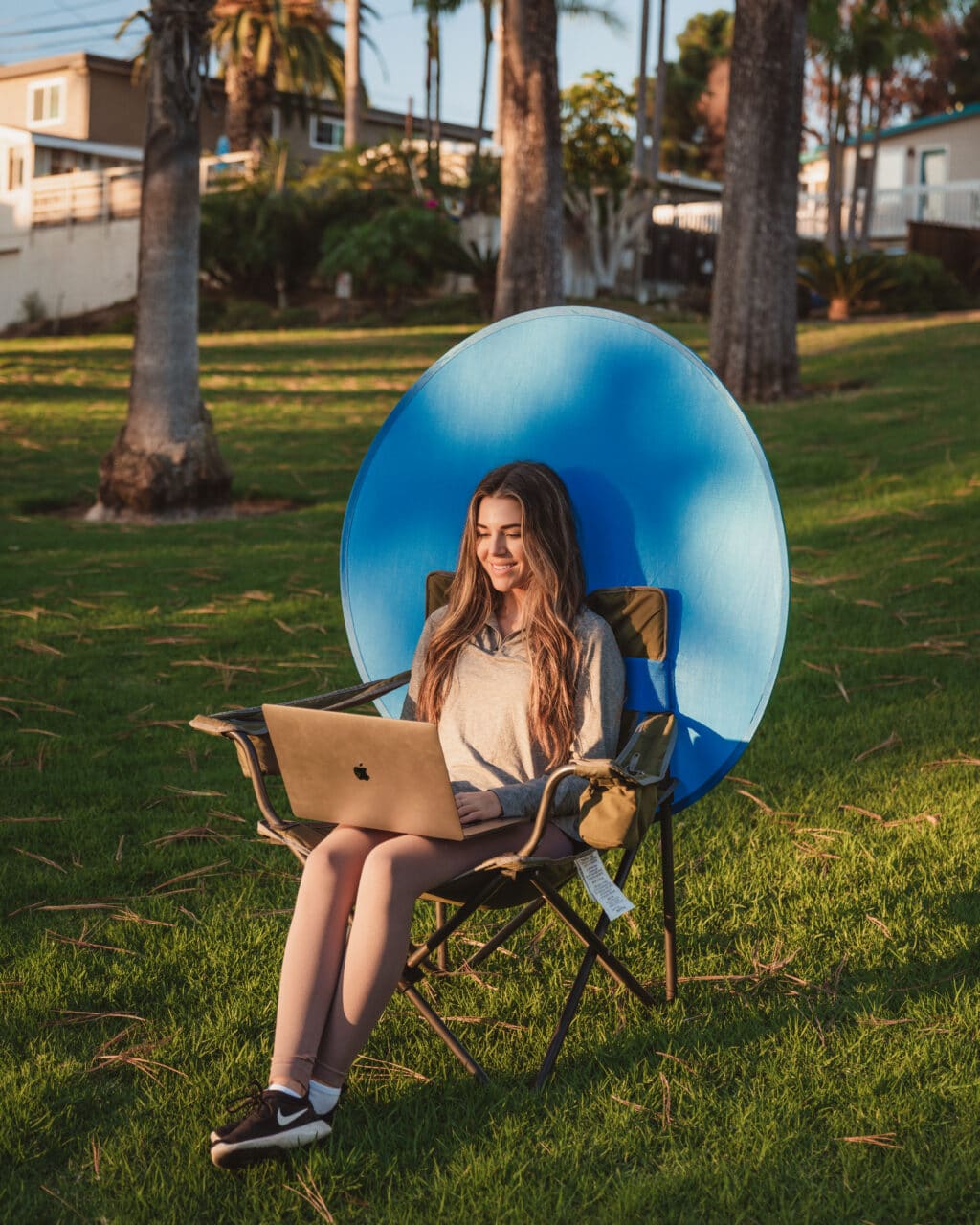 Digital nomadism is on the rise. It's no surprise that as roughly 1 in 4 Americans are working from home, more people than ever have decided to take their life on the road. In fact, the number of digital nomads in the United States has more than doubled over the past couple of years. As of 2020, there were approximately 10.9 million digital nomads in the U.S.
Digital nomads can earn the same salary as their city-dwelling peers but also benefit from a lower cost of living. For many, the benefits go way beyond a lower cost of living. Many digital nomads speak about the benefits of being closer to nature and the freedom of mobility.
Digital nomadism is more popular now, but there are still misconceptions about with the lifestyle. Because of this, many digital nomads are in search of a solution to a obvious problem; how can I make my video conference background consistent when I am always on the move?
Thankfully, green screen technology has now made the portable green screen a possibility. No longer do you need to be in a professional studio to be able to modify your background on video! Actually, with portable green screens, you can do it from anywhere, even outside.
How to Use a Portable Green Screen
Like most powerful tools, a portable green screen is what you make it. The screen itself is just the beginning. Once you have a portable green screen, you're a few steps away from unlocking endless possibilities. Portable green screens are incredibly versatile, and as such, so are the types of people that can benefit from having one.
To use a portable green screen, set it up according to manufacturers' instructions. The way you use it will likely vary depending on your needs. Most digital nomads use portable green screens for two purposes.
Firstly and most common, digital nomads use portable green screens during virtual conferences or any type of video call.
Secondly, digital nomads use portable green screens to create creative content on the go.
Lighting is Very Important
To get the most out of your portable green screen, you want to make sure you have appropriate lighting. You'll want your green screen to be illuminated evenly and avoid sources of light behind the screen. This is important whether you're a content creator or will be on a video call.
How can you make sure you have the right lighting when you're a digital nomad? Thankfully, the solution is simple and lightweight. There are countless options of portable lighting options, some as small as a portable battery! All you need is one strong light placed in front of your screen (facing you directly).
If you're looking to get started with a portable green screen, the Webaround offers video camera, lighting, and screen bundles to make it easy for you.
Chroma Key Unlocks Your Creativity
We like to say that if a green screen is a car, then chroma keying is the gas. Chroma keying green screens will take your green screen from having a nice green background to being able to place yourself anywhere with a few simple clicks.
Chroma keying on the go is easy. All you need is the right software. In fact, many video conferencing platforms have internal software that does basic chroma keying for you. For example, Zoom allows you to select "I have a greenscreen" in the video settings, helping the virtual background tool locate and isolate your background. If you're interested in learning more about chroma keys, visit the links on our site.
How to Care for Your Portable Green Screen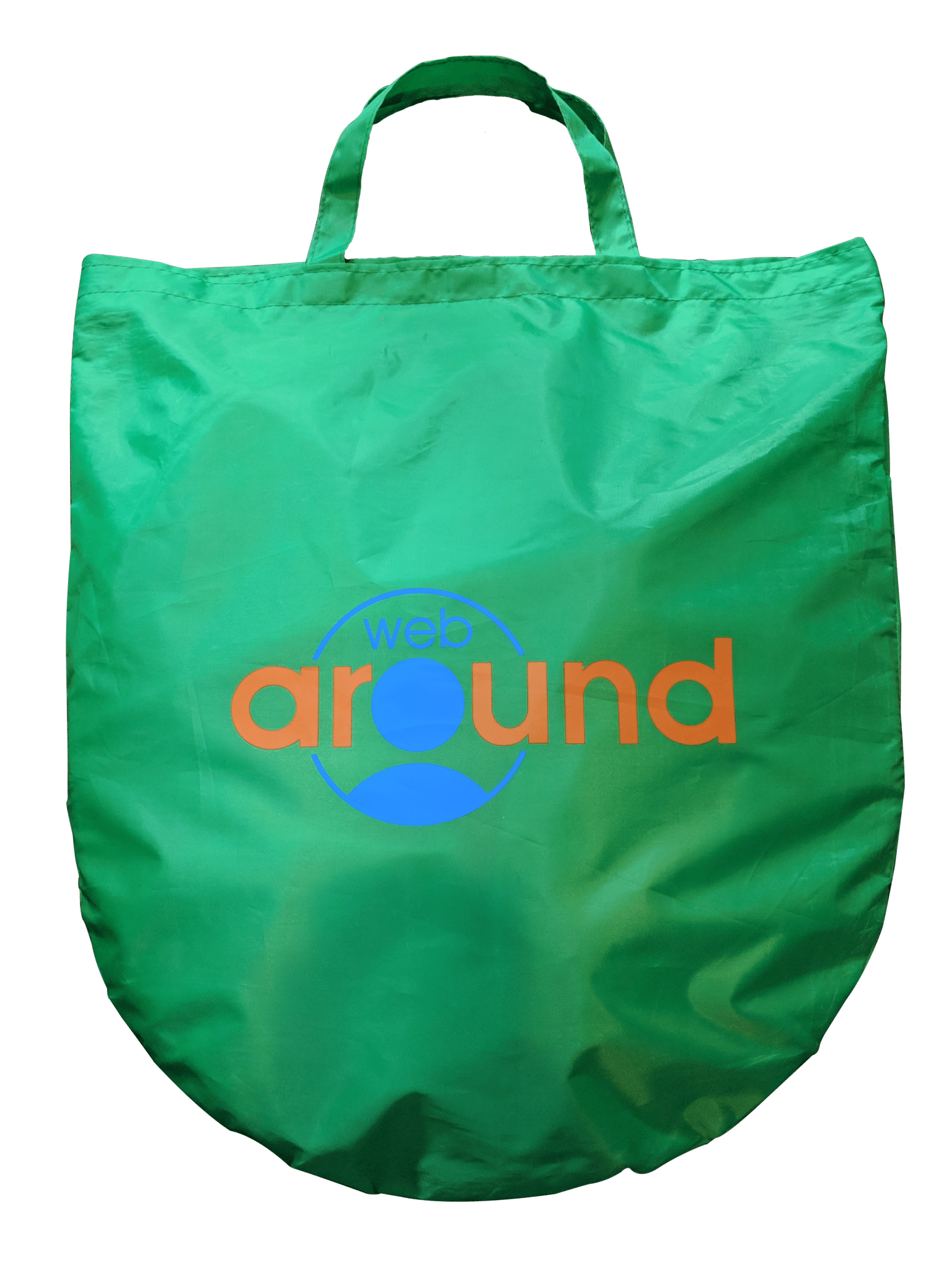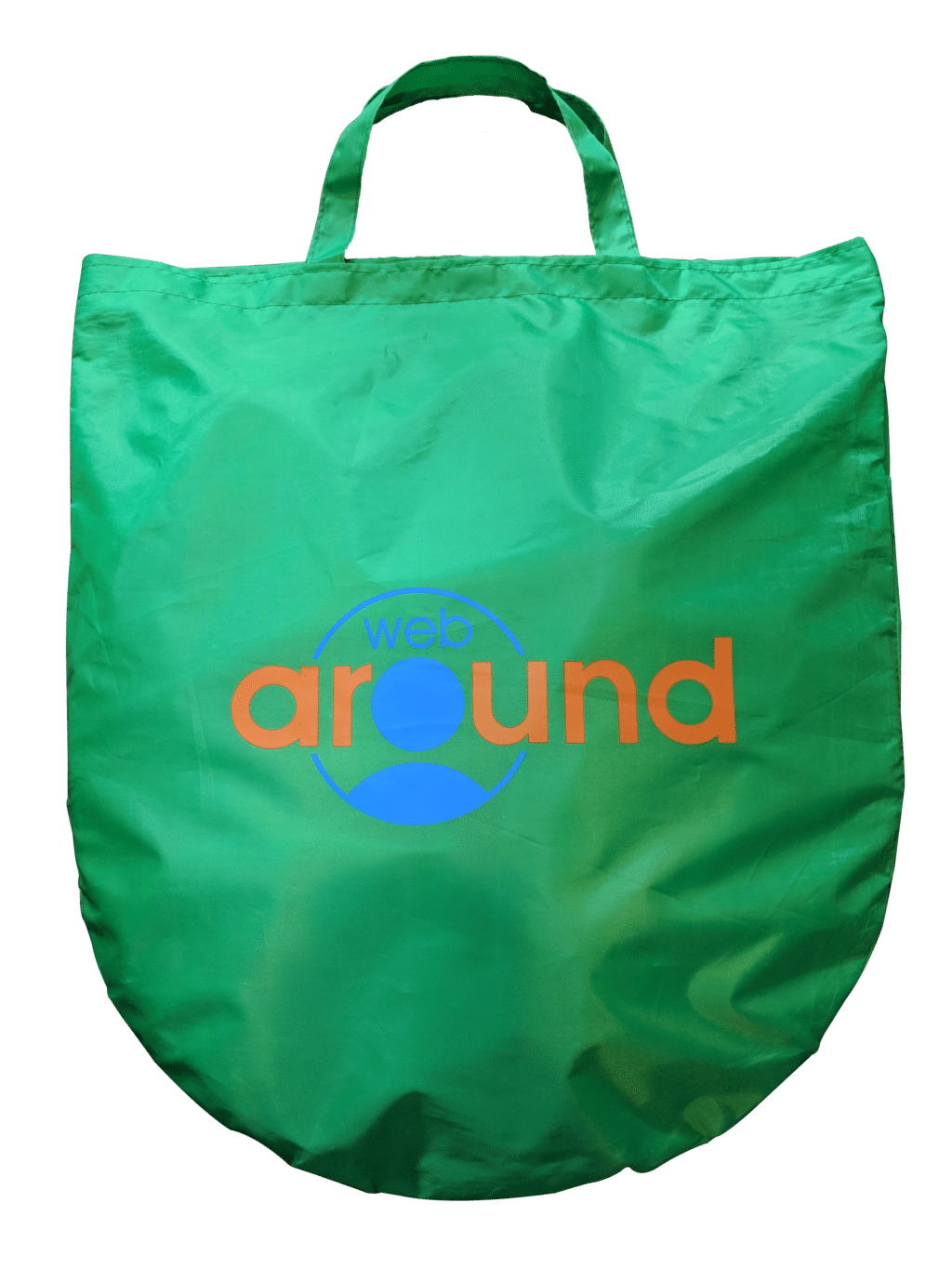 Portable screens are low maintenance. By following a few simple tips, you'll be able to enjoy your green screen for years to come!
When not in use, place your device in a bag. The Webaround's portable screens all come with their own carrying bags for your convenience. Placing your green screen in a bag protects it from getting any accidental scratches when not in use. Plus, for all of those digital nomads out there, you can easily transport your green screen wherever you go.
Spot clean only when absolutely necessary. You won't need to wash your green screen. If you do accidentally stain it, spot clean with gentle soap and water. Please do not place your portable green screen in a washing machine or dryer.
A quick steam will get rid of any wrinkles. Most brands are relatively wrinkle resistant. However, if you do have any unsightly wrinkles on your screen, a gentle steamer will help get out any lines and have your screen as good as new. To avoid burning the material, use the lowest temperature possible while steaming!
The Benefits of a Portable Green Screen
When it comes to portable green screens, there are a few options on the market. When purchasing your first portable green screen, you'll want to pick the one that is right for you. There are many reputable brands available to pick from. Just make sure you are buying your green screen from a reputable seller, as many counterfeit and lower quality products exist on the market. If you're still on the fence about whether a portable green screen is right for you, here are a few of the benefits you'll enjoy- from a Webaround portable greenscreen:
Portable and lightweight
Easy maintenence
Convenient sizes for all purposes
Colors available include chroma key green, blue, and grey
Carrying bag for easy storage and transporation
Works with any software or lighting option
A fantastic team available to help you with any questions you may have
Access to a suite of comprehensive how-to guides on our blog
Additional Considerations
If you're a creator that will use your portable green screen for promoting your brand online, you might be able to partner with brands and earn an affiliate commission for using their products. Check individual brands for terms and conditions.