Description
Introducing the Webaround Close Up backdrop, the perfect companion for video conferencing and demonstrations.
Built from the ground up with space-saving and functionality in mind, the Close Up backdrop is the only webcam backdrop that attaches directly to the back of any chair and sports a 42" diameter design.
Setup and takedown takes just 3 seconds and you'll be up and running for your next meeting. When you are done, the Close Up shrinks to just 21" in diameter and folds into the included travel bag.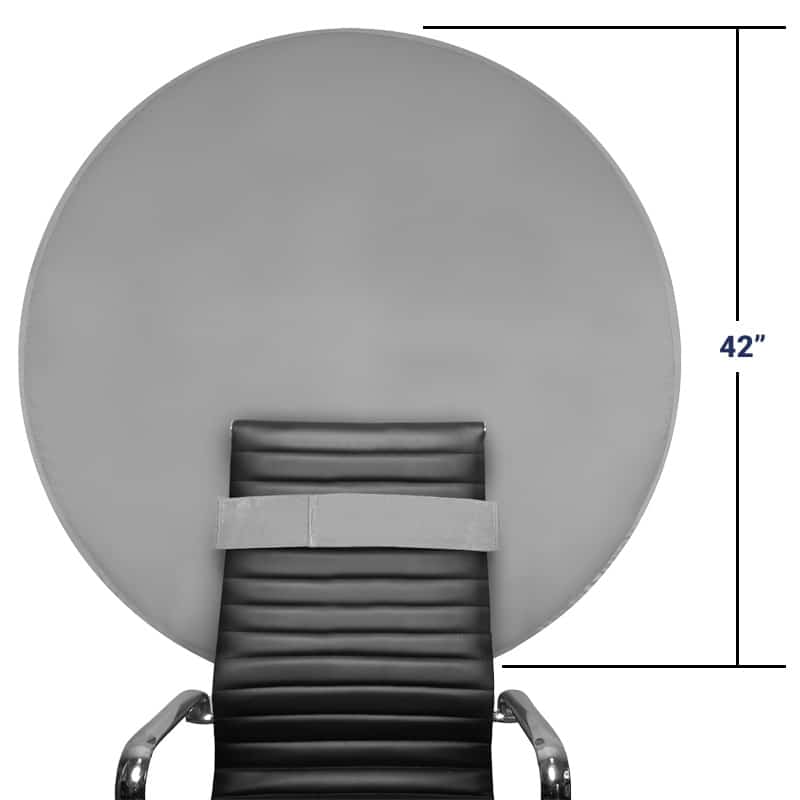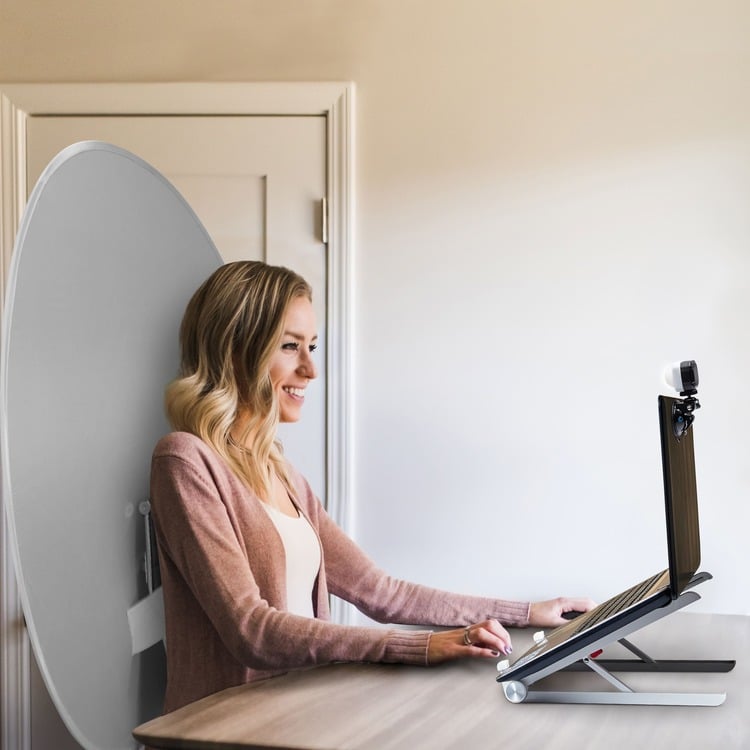 The Webaround Close Up was created for an easy background solution that can be setup or taken down within seconds.
A distraction free background is essential for all meetings.
This is why Webaround designed the Close Up to fit on the back of any chair.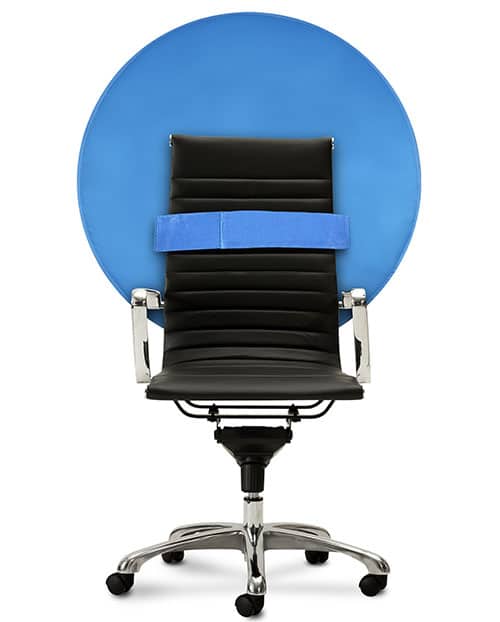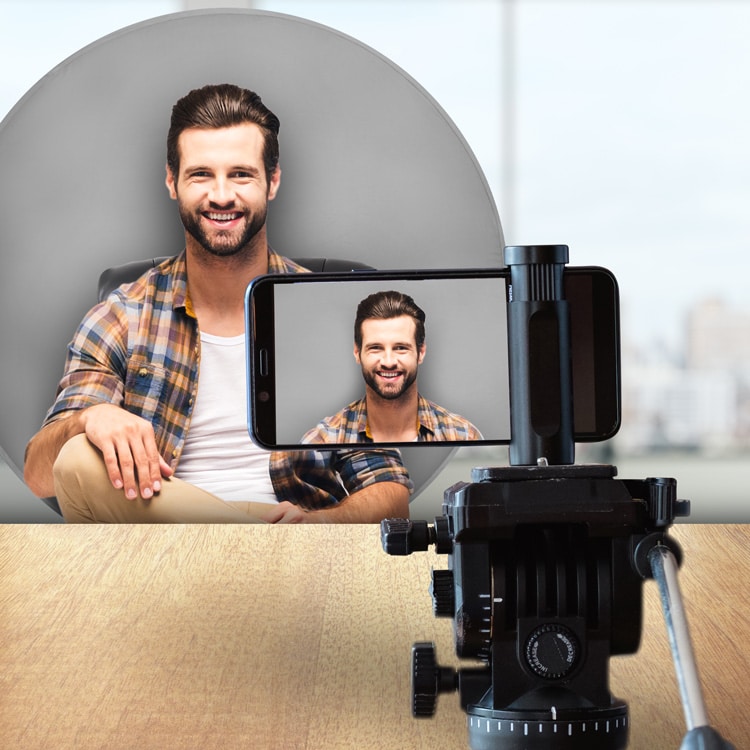 While small in size, the Close Up holds its own as one of the only Webarounds to fit in smaller spaces.
Whether you are in a small cubicle or have a cramped setup space, the Close Up has your back!