Whether it's your first video conference call or you've been on too many to count, it's important to understand the do's and don'ts of video conferencing etiquette. Making sure to limit distractions and preparing ahead of time will make sure you're fully ready for any type of video conference that may come your way. Below are 10 do's and don'ts that you should follow to have a successful video conference.
1. Do keep an eye on the clock
Time is an important element for any meeting, and that holds true (maybe even more so) for video conferences. Firstly, make sure you are on time! Taking it one step further, if you are the host, try to give yourself an extra 5-10 minutes to do one last check before everyone hops on. Once the meeting has started, make sure you keep an eye on the time and moderate the meeting to stay on topic. Not many participants like having calls run-over, and a good moderator will ensure that doesn't happen.
2. Do send a great calendar invite
The invitation is almost as important as the video conference itself. If you are charged with sending the e-vite, make sure you include every detail your attendees will need to enter the room. Here are my suggestions for the most important fields every video conferencing email should have:
A meeting subject
An agenda
Video conferencing information – make sure you have the dial-in number, the URL, the meeting ID, and if you have one, the meeting password.
Date and Time – lookout for different time zones! Video conferencing means your guests could be anywhere in the world.
3. Do have a clean backdrop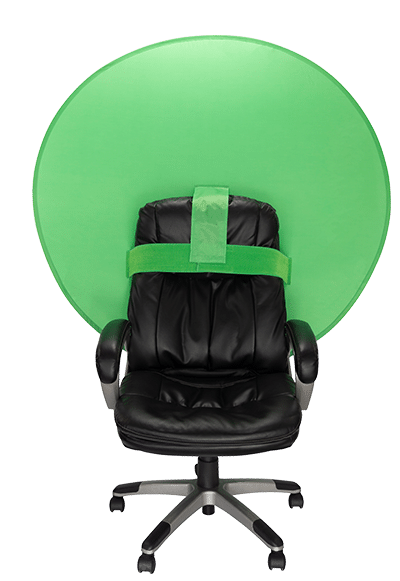 Avoiding distractions is crucial whether your the host or a participant (more on this later). As part of that, it's important that you and your background give off the right energy. Avoid situations where you may have distractions appearing in your background. An easy fix to the constant video backdrop barge-ins is a Webaround. Available in blue, grey, and green, the Webaround makes it so that you can have the recommended clean and solid backdrop for your video conferences.
4. Don't get distracted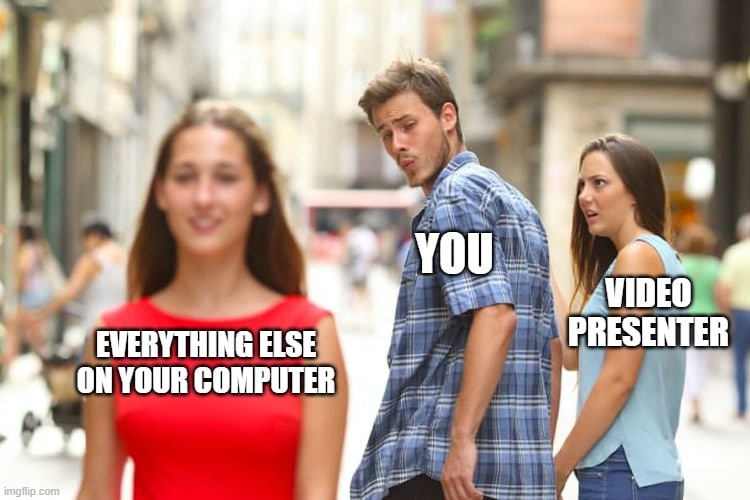 The internet is a dangerous place – before you know it, you can find yourself watching deep-sea creature videos instead of paying attention to the presenter. To avoid the temptation, make sure that your screens are dedicated to the conference and any relevant materials you may need. Avoid additional screens such as phones to really focus your attention. You'll thank yourself later when you need to remember information that was talked about during your conference.
5. Do test your equipment
It's so important to make sure that all of your gadgets behave as they should. The importance is multiplied if you are the host. If you're planning on doing something "fancy" during the call, say, have multiple presenters, share screens, screen annotation, or anything else out requiring extra steps or hardware, make sure you test, test, test.
6. Don't have background noise
Even if you're not speaking, it's likely that there is background noise around you. Just like your video conferencing backdrop, it's important to make sure that a noisy background doesn't distract from the video call. Make sure to mute your microphone if you are not speaking. Just remember to unmute yourself once you're ready to contribute.
7. Do look sharp
Even though you may only be on video, you should think about your attire and appearance. Make sure to wear solid colors to avoid distractions. Try not to wear shirts with loud prints. If applicable, keep your makeup clean and subtle. The trend here is to avoid unnecessary distractions. Also, remember to not wear a shirt color that matches your backdrop to avoid floating head moments.
8. Don't forget your pants
Even though your upper half is the star of the show, don't forget that if you get up from where you're seated, you need to think about the bottom half of your outfit. Better to be prepared than to be, well literally, caught with your pants down.
9. Don't forget to use the chat function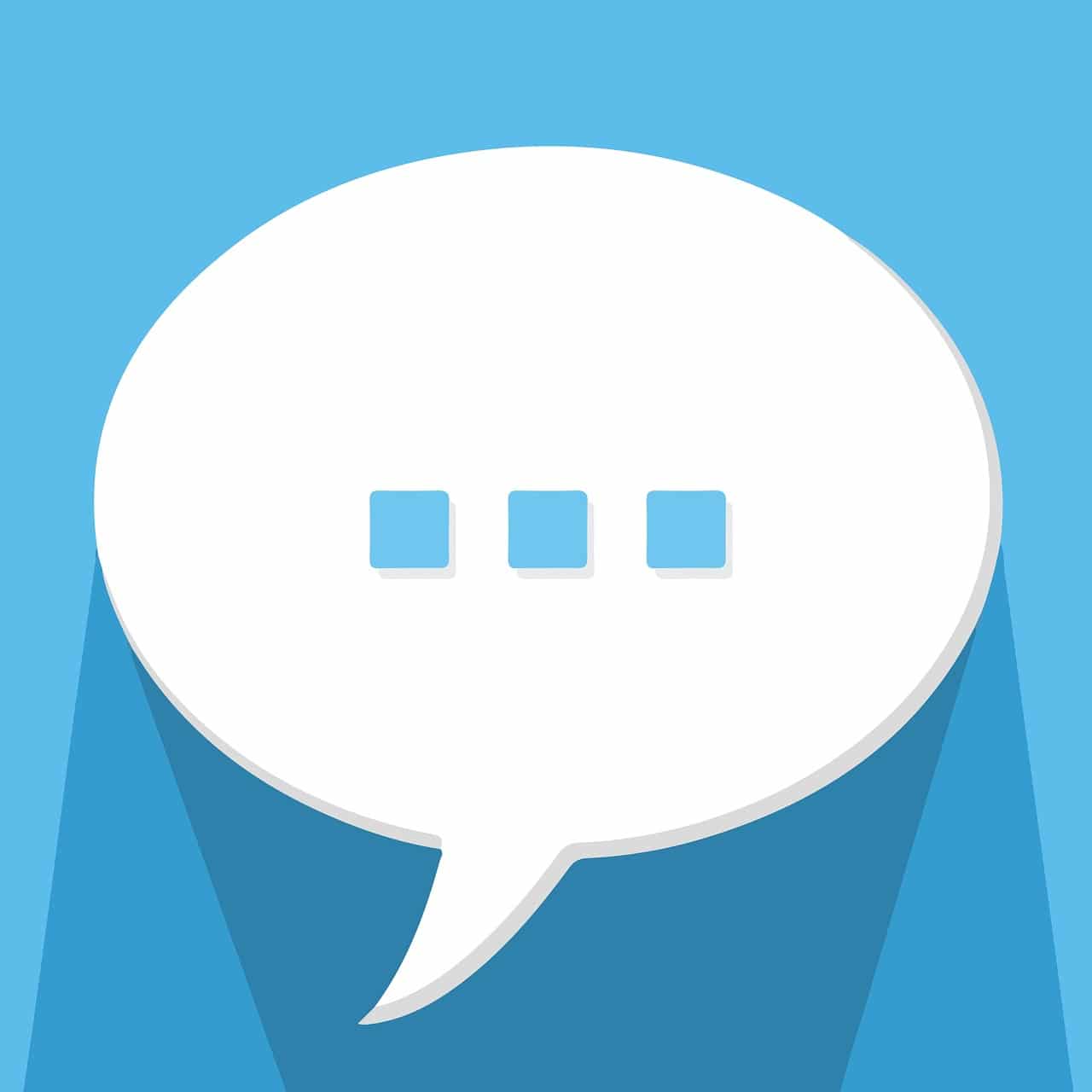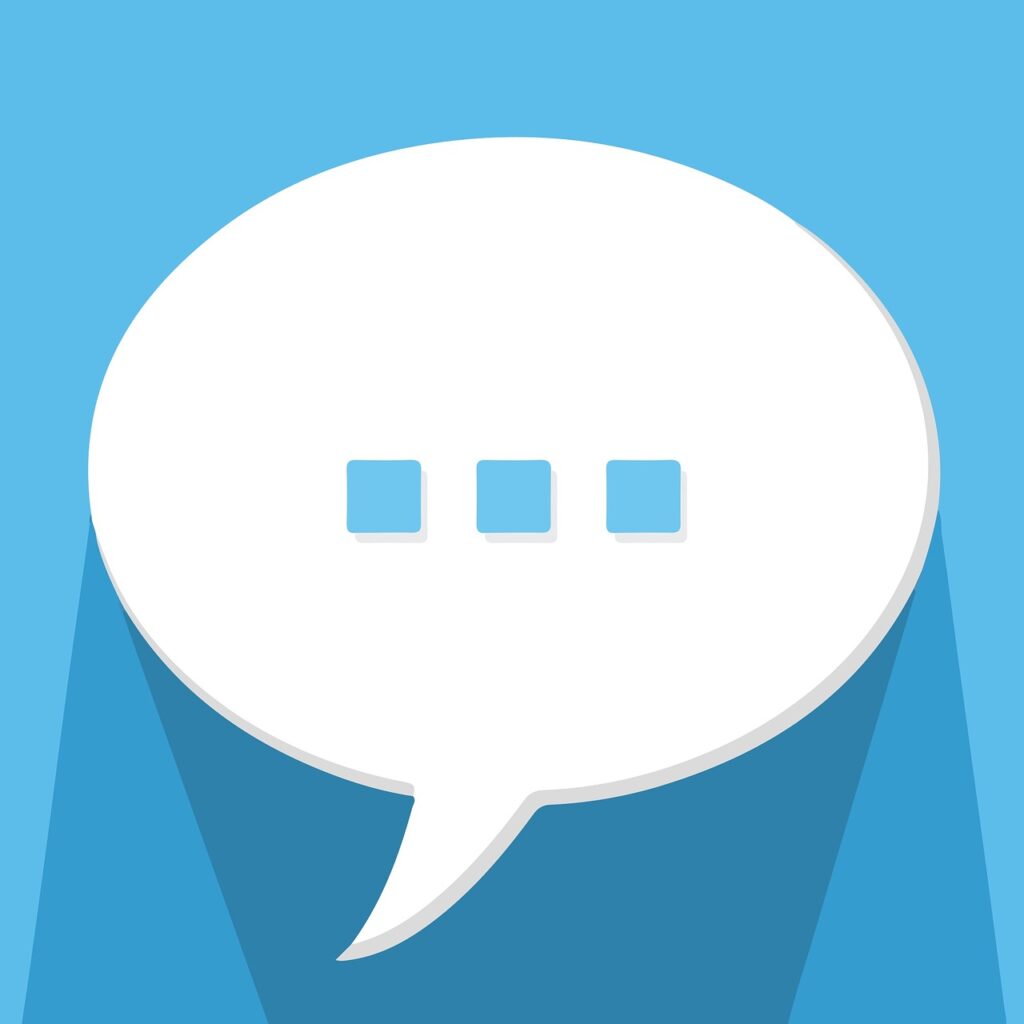 The chat function is a hidden gem during video conference calls. Underrated but useful, you can share links or ask questions using the chat function. Be careful though, depending on which platform you are using, the admin might be able to access all chat transcripts – even those that were sent privately to another participant, so be careful with what you write.
10. Do check your connection
There's nothing worse than a video conference with a spotty connection. We highly recommend using an internet connection, wired if possible. A quick internet speed test will let you know whether you're prepared for a successful video conference.
Whether you're a pro or a novice, following the above guidelines will ensure that you have a successful video conference! Remember to watch the clock, keep distractions to a minimum, and focus on your appearance (including your environment) to be fully prepared!