Your Virtual Conference Companion
Know that you are always have a clean background if you are attending, hosting, or speaking at a virtual conference.
Why You Need a Webaround for Your Conference
Having good lighting, a clean background, and your camera at eye level is critical for looking your best on camera.
Whether you are an attendee or a speaker at a virtual conference, we have the product bundles that help you achieve that and more!
Setup and Takedown in Seconds
Ease of setup is crucial for attendees and presenters alike. You don't want to spend prep-time trying to get your setup working.

The Webaround sets up in seconds and attaches right to your chair. When you are done, fold it up and put it in the included storage bag.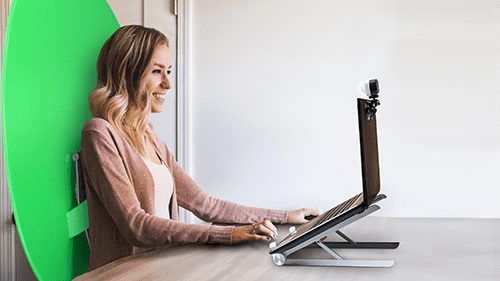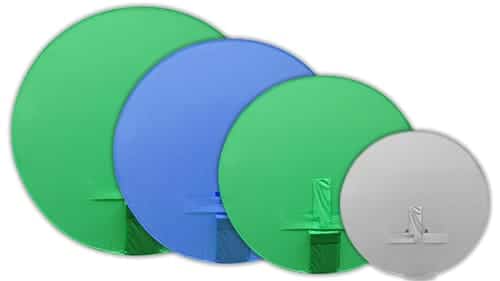 Wide Range of Colors & Sizes
Whether you want to use virtual backgrounds with a green screen, or just a nice backdrop color, Webaround has your back(ground).
The Webaround comes in chroma key green, blue, or gray for whatever application you need! Sizes range from 42″ and up to 63″.
Compatible with Any Video Conference Software
Being able to brand your speakers or use visually appealing backgrounds is a huge advantage. It allows for a cleaner look and easier brand recognition. 
The Webaround is compatible with any chroma key program available for virtual backgrounds. The chroma key green Webaround works perfectly to provide a clean and even screen for keying.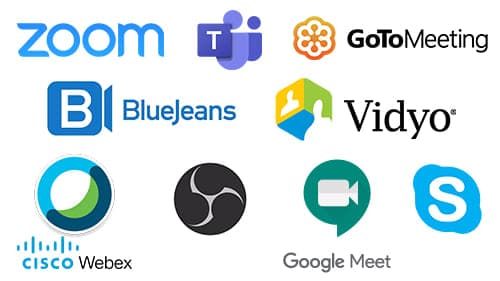 Make Your Conference Look Perfect
The Webaround has curated product bundles that will give your speakers, or yourself, exactly what they need to look great on camera for your virtual conference.
Discussion (0)
Share your thoughts!
Let us know what you think...