Your Brand. Always There.
Webaround has customized branded backdrops available so you always have your brand present in any meeting you go into.
Branding is so crucial in the current times, especially when everyone is meeting virtually. Stand out from a basic background and upgrade to a fully branded Webaround backdrop.
Whether you are getting 1 or 10,000 units, all of our Webaround backdrops can be custom branded with your company logo or image. If you want to utilize a Webaround green screen, we can also create custom step and repeat background images that work perfectly for virtual backgrounds.  
We have the solution that will make your brand shine!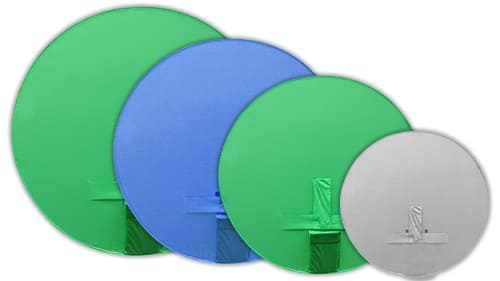 Multiple Color & Size Options for Your Setup
Having the right color for what you want to achieve on your meetings is key. For virtual backgrounds, the Webaround comes in a chroma key green. If you want just a general clean backdrop, the Webaround also comes in Blue and Gray colors.

Everyone's setup is different, which is why we created the Webaround in multiple sizes, ranging from 42″ and all the way to 63″. There is always a Webaround that will fit your setup! 
Compatible with all Video Conference Software
Whether you are physically branding the logo on the Webaround or using virtual backgrounds, rest assured the Webaround is there for you.

The Webaround is compatible with all video conferencing software and can also work with third party chroma key programs too (if your software doesn't have native virtual backgrounds).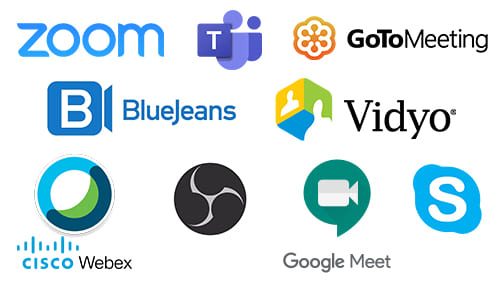 Ready to Upgrade Your Meeting?
Need a Custom Bulk Solution?
The Webaround has your back(ground)! We have created custom bulk solutions for some of the world's leading Fortune 500 companies.
Whether you need a couple or a couple thousand, we can create a custom solution that helps you and your employees put your best face forward.
Fill out the form and our branding specialists will contact you directly! Or you can call us at 248.579.8400.