EASIER.

PORTABLE.

STORABLE.

BETTER.
The Webaround is a simple, lightweight, portable green screen setup that fits on the back of any chair, for anyone using a webcam. It is perfect for anyone that is creating content on Twitch, YouTube, Mixer, DLive, Facebook and any other content sites!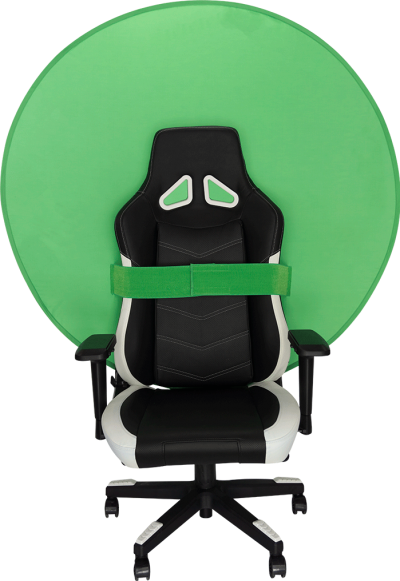 DON'T JUST TAKE OUR WORD FOR IT!
"We strive everyday to create the most engaging and visually appealing content possible for our fans and Webaround is an essential tool for us to do just that."
"I love my Webaround! It's always there when I need it, be it at home or on the go. I don't have to worry about big stands, or curtains. Just pop it open, strap it to the chair, good to go!"
"Webaround is a extremely good company...They are super handy, they're inexpensive, and they're an easy way to get a green screen put up right away."
"Webaround provides a simple, fuss-free green screen solution that is ready in seconds when you need it, and can be stored out-of-sight just as quickly. I highly recommend it!"