If you are like many streamers, you have a lot of assets for your stream. Each scene has a lot of sources that can bring down your CPU in the process. What if I told you that you could take a huge strain off of your computer AND protect your assets in the process. Look no further than an amazing service called StreamElements. Today, we are going to go over what StreamElements is, the benefits of using it over hosting the assets on your computer, and how to get started. Let's jump into it!
What is StreamElements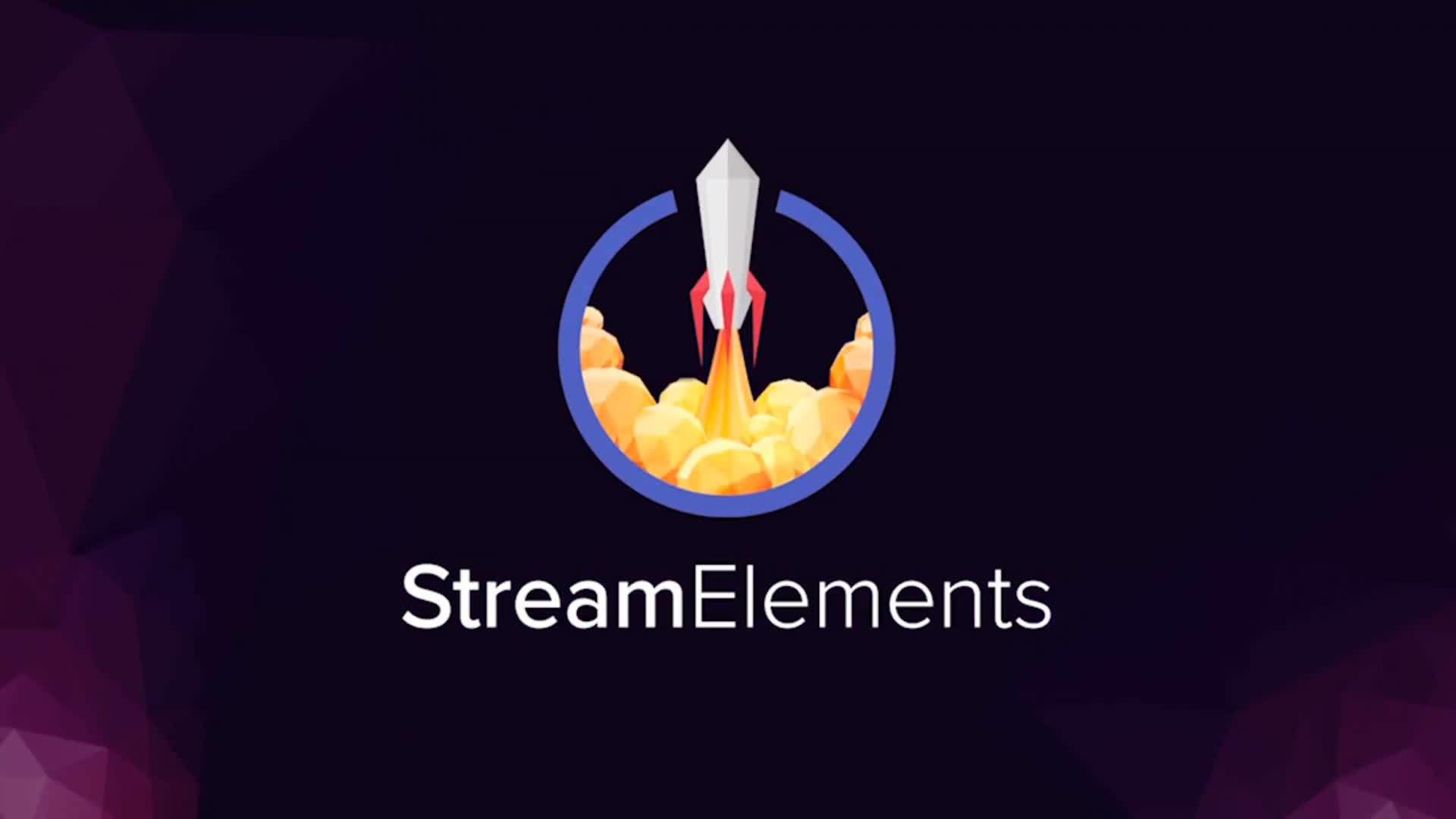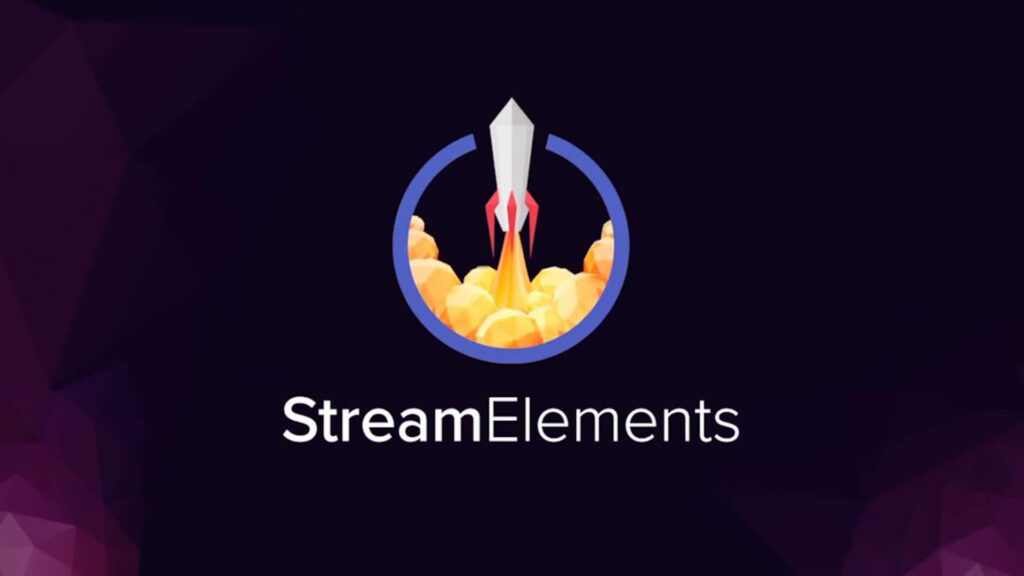 StreamElements is a free, cloud-based streaming service that hosts all of your overlay assets in the cloud. You utilize browser sources to call those assets out in programs like OBS, Streamlabs OBS, and XSplit. StreamElements provides alert support, overlay widgets (i.e. Event Lists, Labels, timers, etc.), and even provides a merchandise store. Like Streamlabs, you can access analytics on your previous stream and even install a plugin for OBS that provides stream data all in one window.
Benefits of StreamElements
Unlike the three major streaming programs, StreamElements handles all of the assets and overlays via the cloud. This is great for a couple reasons:
Your assets are always available whenever you need them.
Your assets are safe and downloadable from the cloud, should you have a hardware malfunction.
The hosting is done via StreamElements, so you have minimal CPU usage on your system.
If you stream from different locations (i.e. shows, friends house, etc.), this is a great way to ensure you have your stream overlays wherever you go. All you need to do is log into StreamElements and get each browser source for your specific overlays. Add these links into your browser source and you are done! By using StreamElements, you are also protecting these assets. We all know that a hard drive can fail at any point. Therefore, you will never have to worry about this and can ensure you can download these assets by having them hosted by StreamElements.

Finally, if you are streamer that plays compute-intensive games, you should be looking into shifting to StreamElements. By not hosting the files on your system, you can cut your CPU usage in half, providing more of that toward the game you are playing. In most systems, you'll find that an overlay will run at about 3% CPU usage, which is significantly lower than the 15-17% by hosting on your computer.
How to get Started with StreamElements
Getting started with StreamElements is very simple.
Navigate to StreamElements
Log in with the platform you are streaming from
You are now on your StreamElements Dashboard. Here you can see a quick overview of your latest stream, bot settings, tipping settings, merch, themes, and overlays. To start on your overlays, just navigate to My Overlays under the Alerts & Overlays subsection on the left sidebar.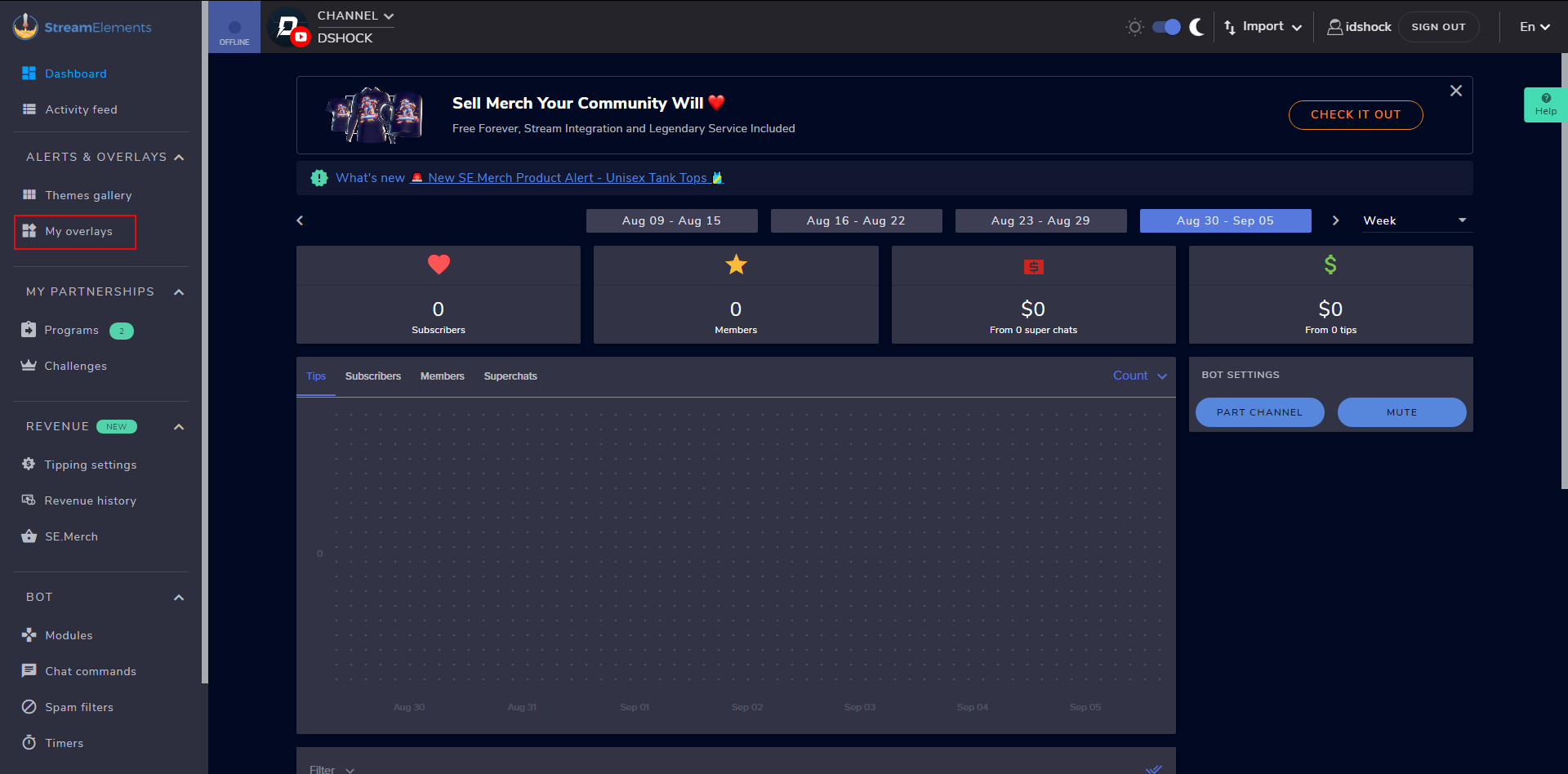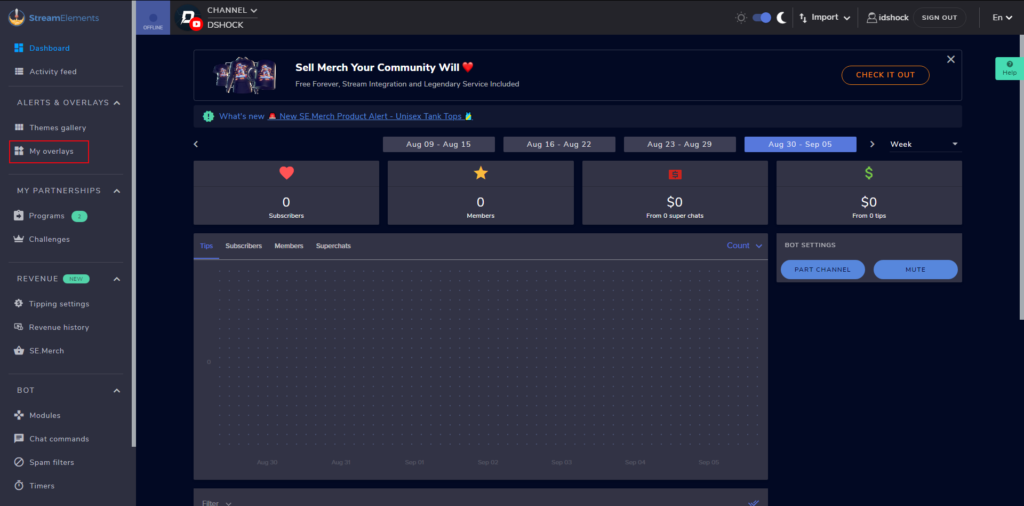 Depending on your stream overlay setup, the process is pretty straightforward.
Click Create Blank Overlay
Set the size to either 720p or 1080p
Click on the blue "+" circle at the bottom left and start importing your assets.

For example, to add an overlay image:

Click the blue "+" circle
Mouse over Static / Custom
Select Image
The Image Settings sidebar will slide out on the left side and you can set the image, position, size, and style.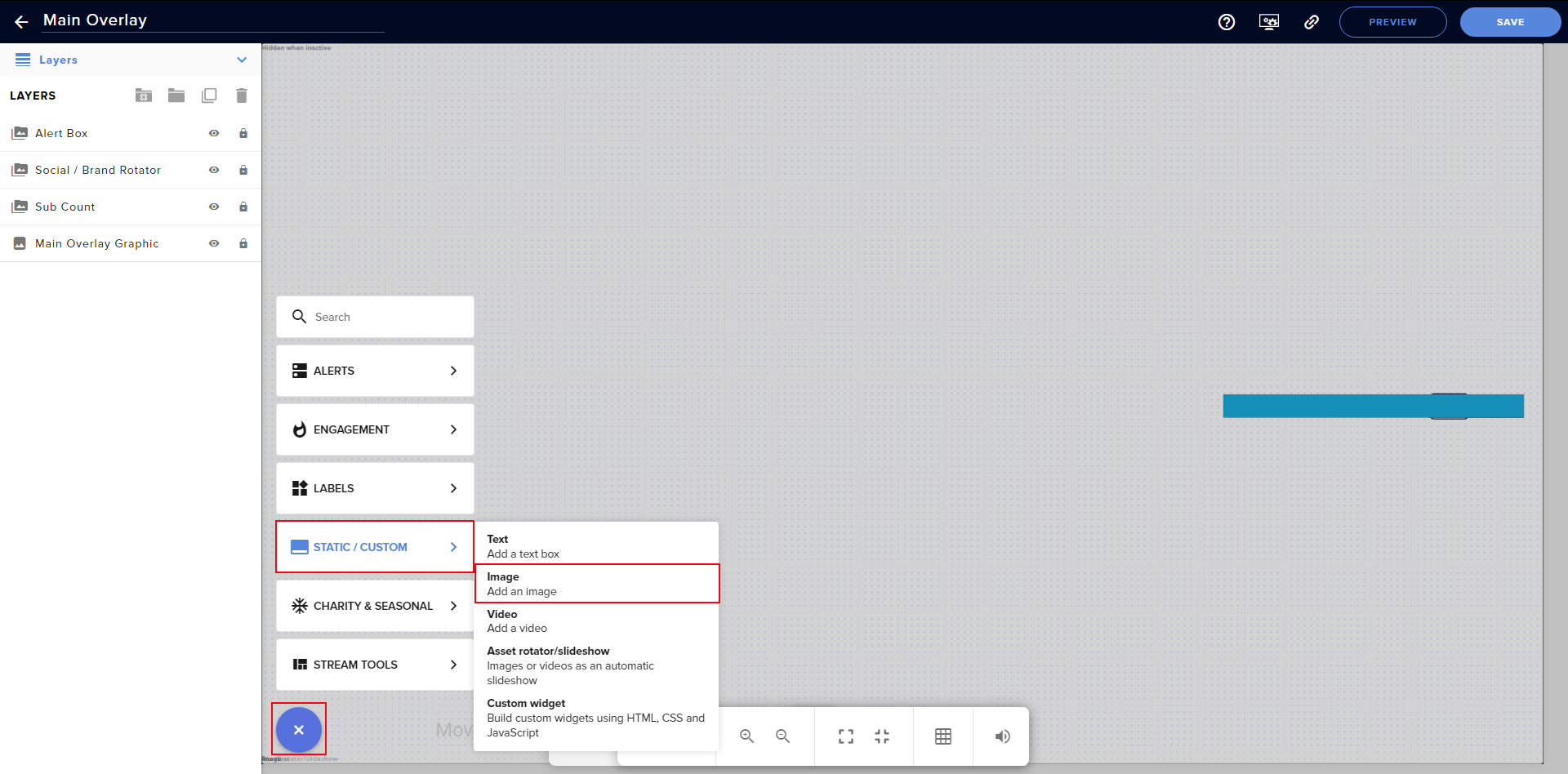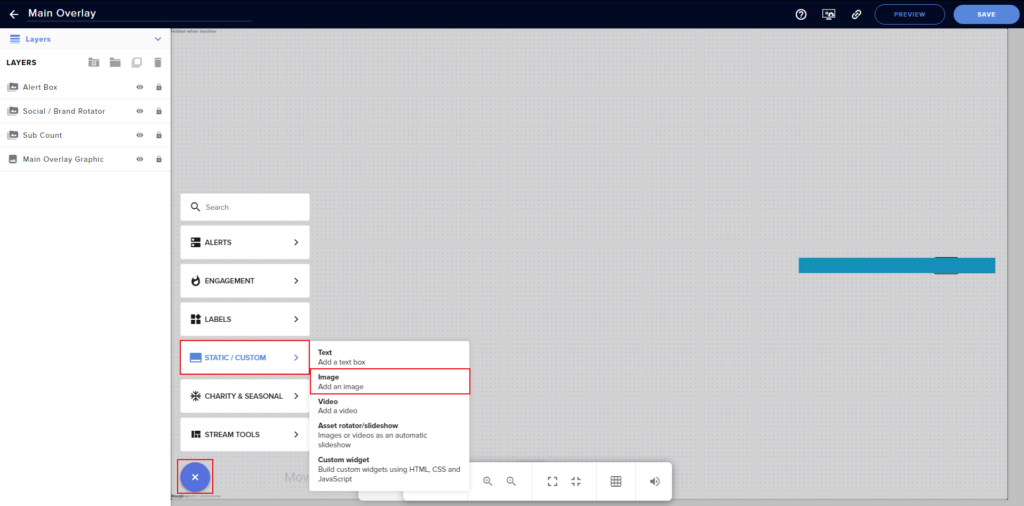 Do this for all of your assets. Next, click on the Save button at the top right. Finally, click on the link button next to the Preview button at the top. This will copy your overlay browser link. Take that link into your preferred streaming software, create a browser source, and place that link into the source. Boom! You are done and your overlays are now hosted directly on StreamElements!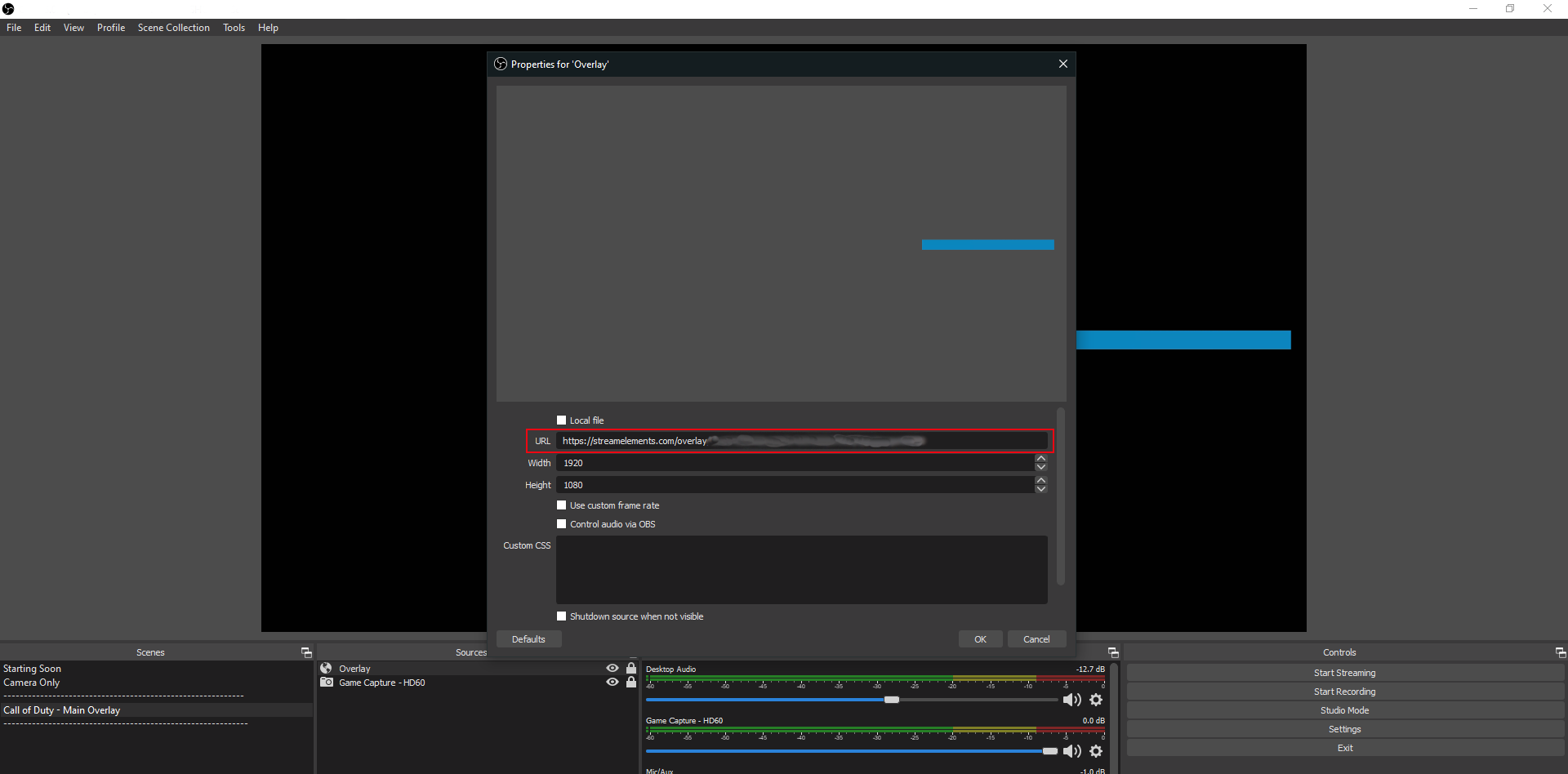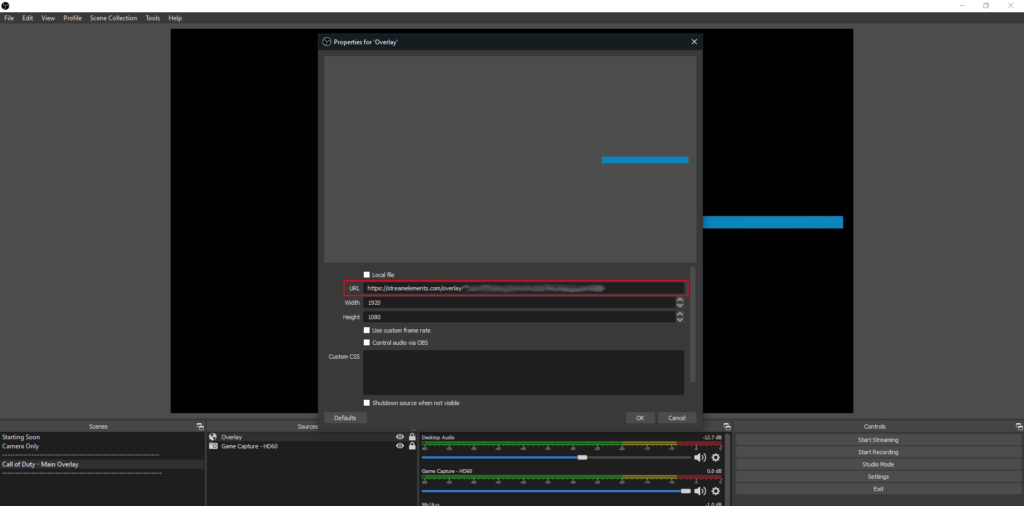 ---
StreamElements is a very powerful service that you should consider utilizing. It allows streamers to safely store their overlays and reduce CPU load on their computer. The largest issue with StreamElements is the time spent getting your overlays migrated into the service. However, it is a breeze to get them added into your favorite streaming software afterwards. If you have more tips on StreamElements, feel free to leave them in a comment below!
As always, keep on creating and GLHF!